Imagination and the art of innocence
Lin Qi

0 Comment(s)Print E-mail China Daily, 04 03, 2018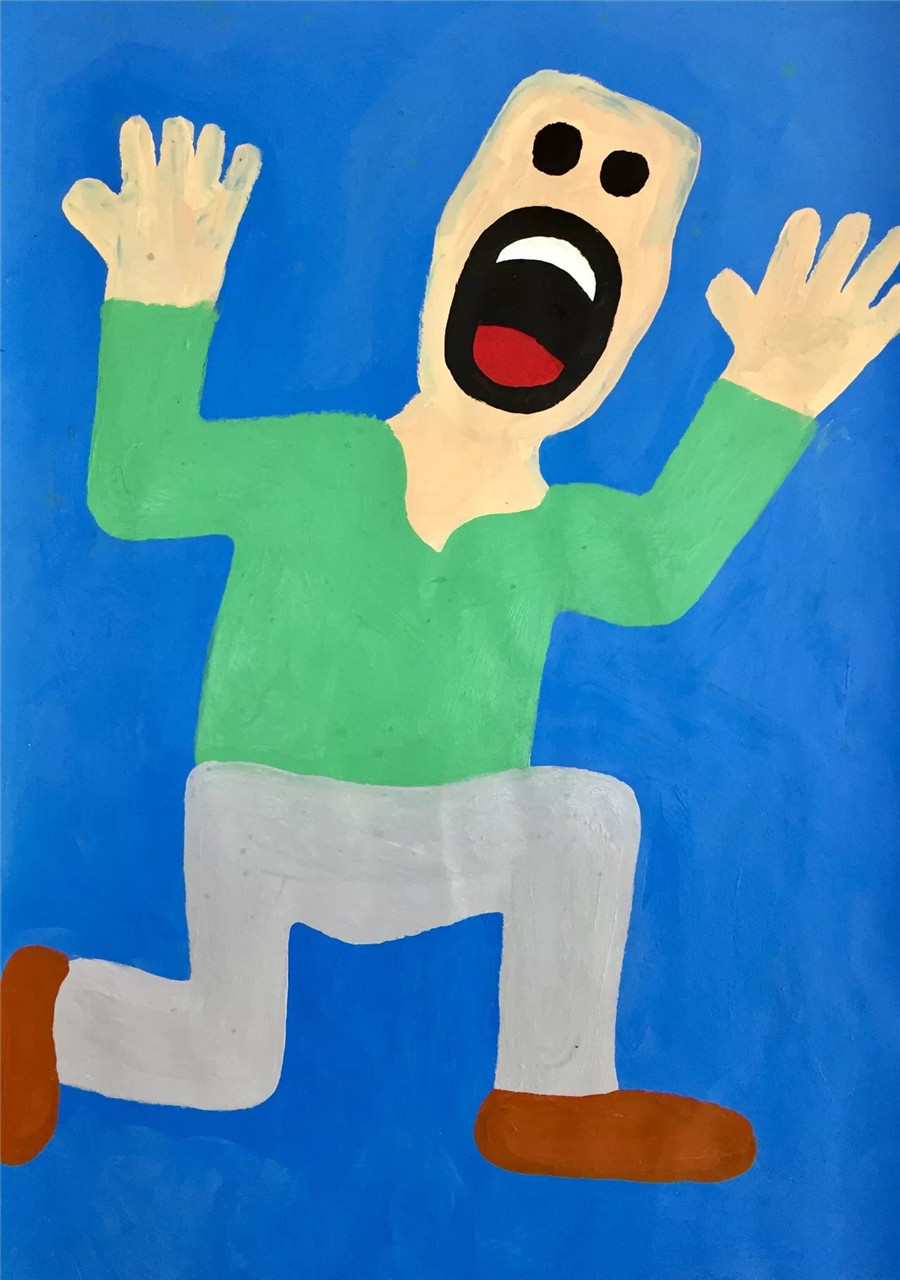 A painting by people with autism shown at Beijing Inside-Out Art Museum promote wider acceptance of the group of people and their families. [Photo provided to China Daily]
Standing in front of those lively, vivid paintings on show, one can't help but wonder about the future of the families living with autism, and to ponder whether society will become more inclusive and supportive of them.
"Children with autism live in an innocent world of their own. These painters at the exhibition might no longer paint one day, but their work brings great hope to their parents," says Zhang Gan, a professor at Tsinghua University's art and design department.
"But what if their parents die? How would they live on, and how could they communicate with the world? It is not only about art. It's a serious question we need to think about."
Lu Yinghua, director of the Inside-Out Art Museum, says the work of artists with autism overturns people's stereotypes of art as proper and perfect; their works reflect the complexities of the human mind and body, and the challenges they live with remind people of the social and scientific boundaries that need to broken down.
"Maybe we are far away from resolving these questions right now. But we should move on from being burdened with these problems," she says.
If you go
11 am-6 pm, Wednesday to Friday, 10 am-6 pm, Saturday and Sunday, through April 29. Block 4, Inside-Out Art Complex, 50 Xingshikou Road, Haidian district. 010-6273-0230.