Imagination and the art of innocence
Lin Qi

0 Comment(s)Print E-mail China Daily, 04 03, 2018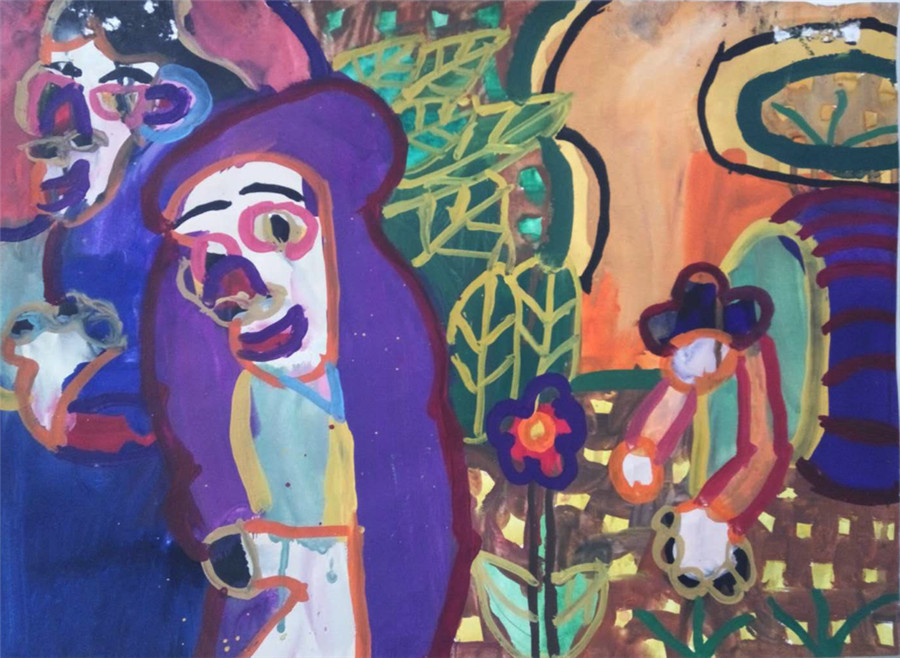 A painting by people with autism shown at Beijing Inside-Out Art Museum promote wider acceptance of the group of people and their families. [Photo provided to China Daily]
Beijing's Inside-Out Art Museum is holding its sixth annual exhibition showcasing the expressive and colorful works of painters with autism.
Pablo Picasso once said, "It took me four years to paint like Raphael (the Italian Renaissance painter), but a lifetime to draw like a child", and "All Children are born artists. The problem is to remain an artist as we grow up".
In these frequently mentioned quotes, the Spanish master artist, whose paintings are among the most expensive works of art in the world, noted that a child's genuine, carefree approach to painting is rarely found in the adult art world and yet is essential to artistic creation.
Compared to sophistication in skill, this innocence without pretense is even more precious, especially when it is demonstrated by artists living with autism.
This is the main reason why Beijing Inside-Out Art Museum has focused on the art of people with autism, often referred to as "the innocent" in China, for past eight years.
The museum opened its sixth annual exhibition of paintings by people with autism on Sunday, to observe World Autism Awareness Day, which falls on April 2 every year.