China unveils plan for development of Beijing-Tianjin-Hebei region
0 Comment(s)Print E-mail Xinhua, May 24, 2023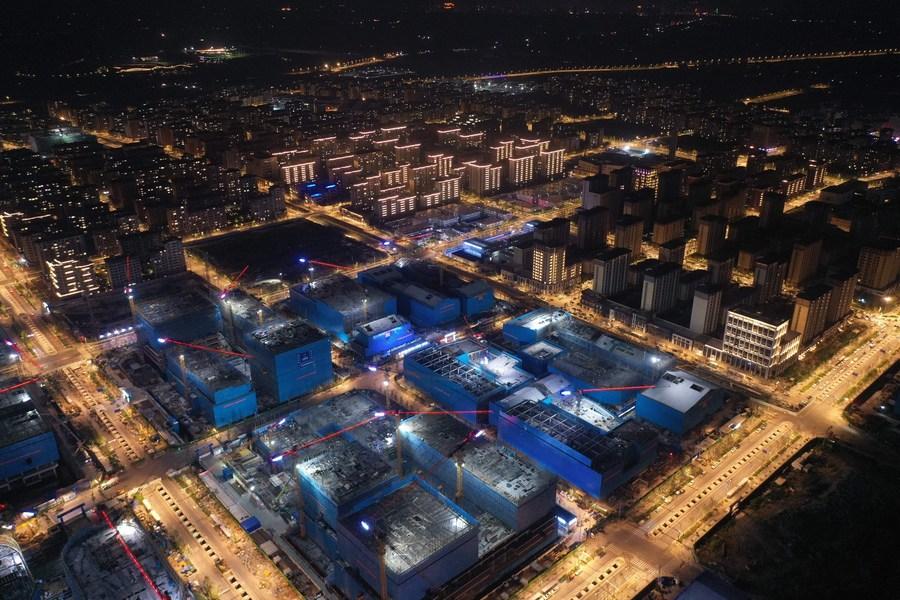 Aerial photo taken on Aug. 17, 2022 shows a construction site in Rongdong area of Xiong'an New Area, north China's Hebei Province. (Xinhua/Zhu Xudong)
BEIJING, May 24 (Xinhua) -- China has unveiled a plan for the coordinated development of the Beijing-Tianjin-Hebei region, the Ministry of Industry and Information Technology (MIIT) said on Tuesday.
The plan, jointly issued by the MIIT, the National Development and Reform Commission, the Ministry of Science and Technology, and the local governments of Beijing, Tianjin and Hebei, said that the region's level of coordinated industrial development will have improved significantly by 2025.
In recent years, the coordinated industrial development of the region has achieved landmark results, and the region's industrial structure has been continuously optimized, according to the MIIT.
As of the end of 2022, the Beijing-Tianjin-Hebei region has cultivated over 1,100 "little giant" firms, the novel elites of small- and medium-sized enterprises that specialize in a niche market, accounting for 12 percent of the country's total.
Solid progress should be made in developing high-end, smart and green industries in the region, fostering quality enterprises, and building the region into a growth pole for the innovative development of advanced manufacturing and a demonstration zone for coordinated industrial development, the MIIT said.
The ministry said that measures will be strengthened to improve the region's business environment, strengthen the coordination of various factors, optimize the region's coordination mechanism, and ensure monitoring and evaluation work.