Over 10 bln USD of investment signed at central China RCEP expo
0 Comment(s)Print E-mail Xinhua, May 10, 2023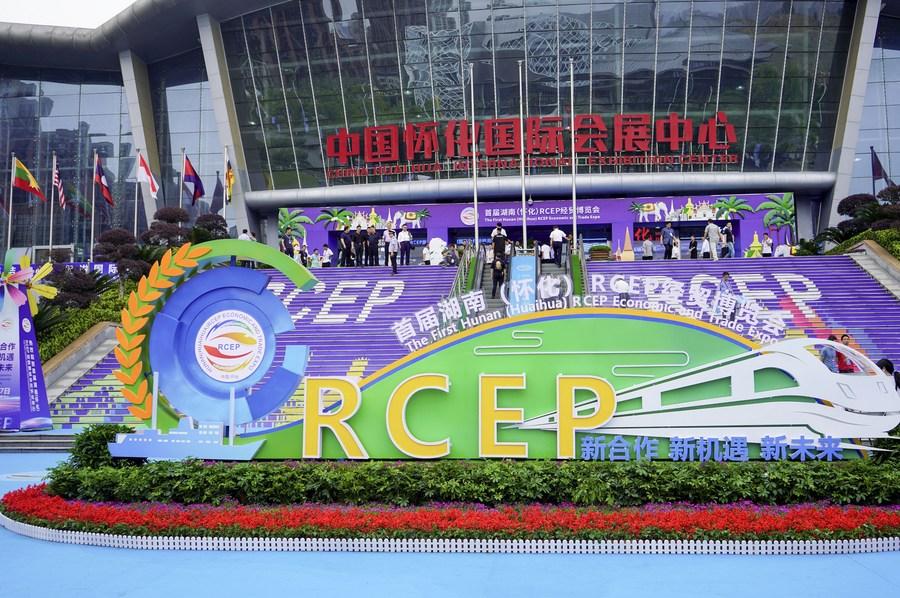 This photo taken on May 5, 2023 shows the venue for the First Hunan (Huaihua) RCEP Economic and Trade Expo in Huaihua City, central China's Hunan Province.(Xinhua/Yu Chunsheng)
CHANGSHA, May 8 (Xinhua) -- A total of 113 projects with a combined investment of about 75 billion yuan (10.84 billion U.S. dollars) were signed during a Regional Comprehensive Economic Partnership (RCEP) economic and trade expo held in central China's Hunan Province.
The event that kicked off on May 4 in the province's Huaihua City has served as a new platform for exchanges and cooperation between RCEP member countries and China's provincial-level regions along the New International Land-Sea Trade Corridor, which is a trade and logistics passage jointly built by provincial-level regions in western China and ASEAN members, according to the organizer.
The four-day expo attracted over 600 renowned enterprises and more than 1,000 purchasers from home and abroad, including 112 companies from 14 other RCEP member countries.
With diversified offline and online activities, the expo had more than 2,000 varieties of featured products from RCEP member countries on display in the city's international convention center.
Huaihua is the province's only node city along the corridor and a freight assembly center for ASEAN countries.