Travel boom assists economic revival
0 Comment(s)Print E-mail CHINA DAILY, May 04, 2023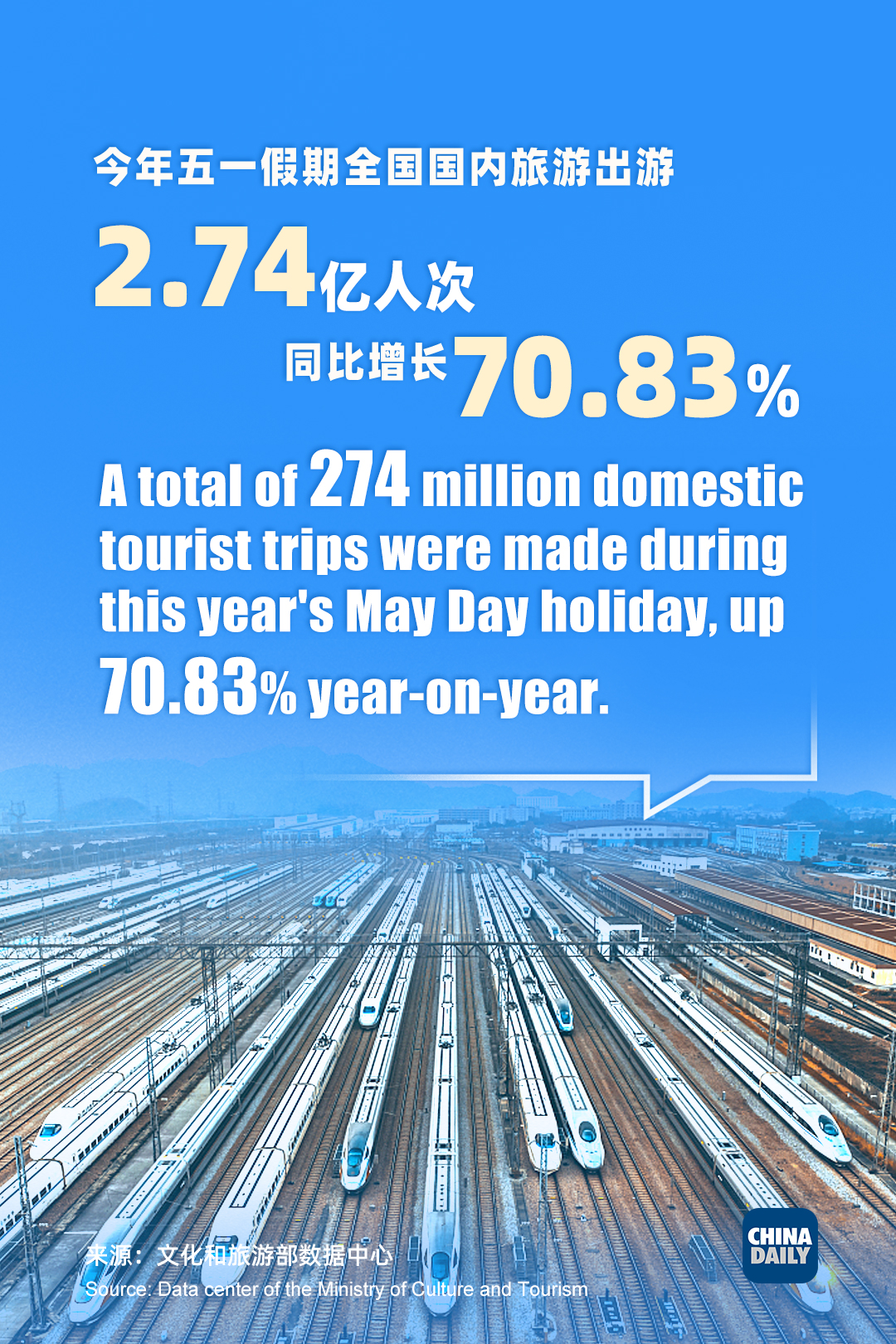 China's red-hot tourism sector outstripped industry expectations over the May Day holiday — a five-day break starting on Saturday, with enthusiastic travelers overwhelming some lesser-known destinations and crowding old favorites.
The fulfillment of people's long-suppressed desire to travel, earlier stymied due to COVID-19 outbreaks, has injected new impetus into the rapid revival of the nation's economy.
A total of 274 million visits were made during the holiday, up 70.83 percent year-on-year, according to data released by the Ministry of Culture and Tourism on Wednesday. The figure is an increase of more than 19 percent for the same period in 2019. This year's visits generated revenue of around 148 billion yuan ($21.4 billion), up 128.9 percent year-on-year, the ministry said.
Previously little-known destinations were star attractions during the holiday. The Dehong Dai and Jingpo autonomous prefecture in southwestern Yunnan province saw its hotel bookings surge 22-fold compared with last year. The Yanbian Korean autonomous prefecture in northeastern Jilin province had 90 percent of all hotel rooms booked three days before the holiday started, according to the travel portal Qunar.
Qunar said that Zibo in Shandong province saw its hotel bookings increase 20-fold year-on-year. The city's popularity boomed after its barbecuing style, which uses griddle pancakes to wrap grilled meat similar to the way Peking duck is eaten, went viral.
Other lesser-known destinations, including Lianyungang and Xuzhou in Jiangsu province, Shangrao in Jiangxi province, and Yantai and Weihai in Shandong province, also saw travel bookings increase on average 20-fold year-on-year, said travel portal Fliggy.
Rural areas with beautiful mountain and lake views also experienced a boom during the holiday. Online travel agency Lvmama said bookings on its platform for short-distance trips to countryside destinations increased by 150 percent, compared with the same period in 2019.