East China's Jinan sees over 2,500 China-Europe freight train trips
0 Comment(s)Print E-mail Xinhua, April 27, 2023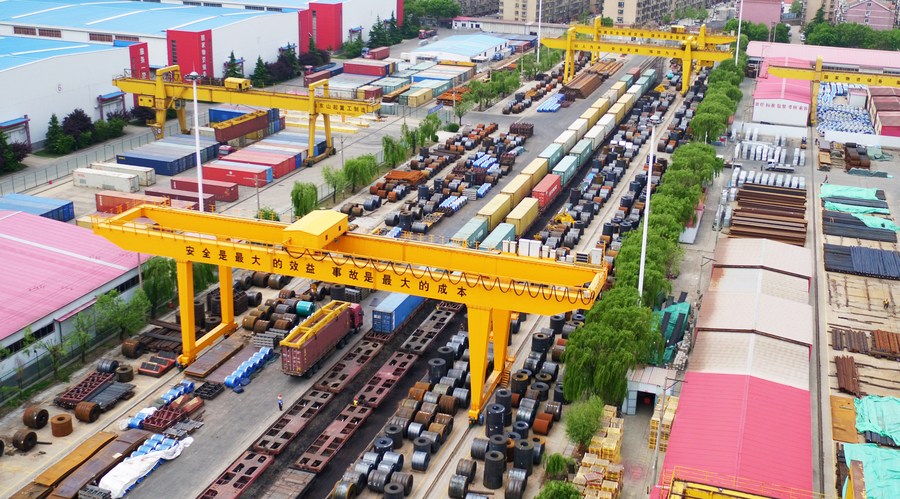 Aerial photo taken on April 26, 2020 shows the China-Europe freight train loaded with medical supplies at Jinan South Railway Station in Jinan, east China's Shandong Province, April 26, 2020. (Xinhua/Wang Kai)
JINAN, April 25 (Xinhua) -- Jinan City, the capital of east China's Shandong Province, has handled over 2,500 China-Europe freight train trips since the service started in August 2017, according to a press conference Tuesday.
More than 2.2-million-tonne cargo worth over 3 billion U.S. dollars has been transported through the 13 routes of the service, linking Jinan with 47 cities of 20 countries, said local authorities.
Since its inception, the service has served over 3,000 foreign trade enterprises, with annual trips exceeding 800.
According to the China State Railway Group Co., Ltd, the number of China-Europe freight train services surged by 15 percent year on year to 4,186 trips in the first quarter of the year.