Major China-Nepal land port resumes passenger clearance
0 Comment(s)Print E-mail Xinhua, April 04, 2023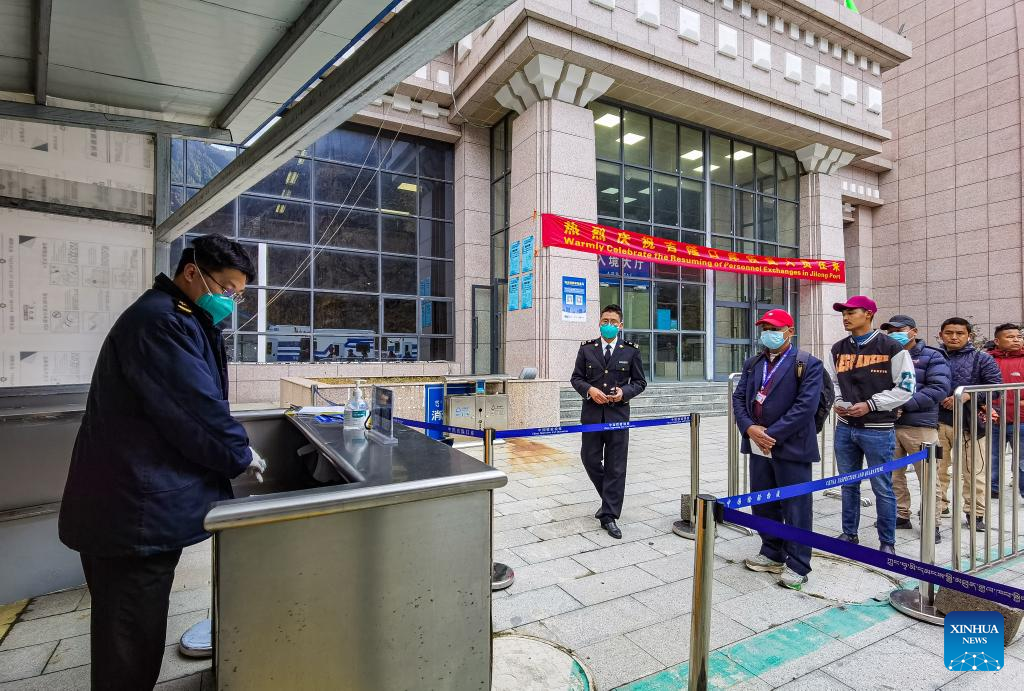 Passengers line up to declare health information at the Gyirong port in southwest China's Tibet Autonomous Region, April 1, 2023. (Photo by Kelsang Dorje/Xinhua)
LHASA, April 1 (Xinhua) -- The Gyirong port in southwest China's Tibet Autonomous Region, one of the largest land ports between China and Nepal, resumed passenger clearance on Saturday.
The resumption of personnel exchanges means Gyirong port has now fully resumed passenger and cargo services. The movement of people and goods came to a halt due to COVID-19 restrictions. Two-way cargo transport was restored in December 2022.
Since the resumption of cargo transport at the port on Dec. 28 last year, 9,800 tonnes of goods worth 413 million yuan (about 60 million U.S. dollars) have been exported from China via this port, while 600 tonnes of goods with a value of 17 million yuan have been imported into China through Gyirong.
Tsering, owner of the Nepali Mingmar Restaurant in Gyirong, was overjoyed at the news. He has not been able to go back to Nepal for three years due to the pandemic. "All I want to do now is to go back and visit my family," he said.
To provide excellent service, Tsering has cleaned the restaurant, with the exotic ceiling and chandeliers spotlessly clean and the slogan "May all who enter as guests, leave as friends" on the signboard particularly eye-catching.
"The restaurant will definitely be crowded; I have arranged staff to ensure that every guest can have an authentic Nepali meal," he said.
In 1961, Gyirong port attained approval for opening. It became a national second-class land port in 1972 and was upgraded to a national first-class land port in 1987. In 2017, the port was designated as an international port, thereby allowing access to individuals from countries besides China and Nepal.
"We are speeding up the planning and construction of the Gyirong border economic cooperation zone," said Taktrug, head of the Gyirong county government in the city of Xigaze.
Making use of the geographical advantages of opening up to South Asia, the zone will focus on the development of modern logistics, culture and tourism, international business and trade, and other distinctive industries, Taktrug said.
"We are working to achieve a higher level of opening up across a larger range and a wider area, and at a deeper level," Taktrug added.
Yang Fan, head of the town of Gyirong, said that the town has been actively improving infrastructure construction at the port and further optimizing and upgrading the port's business environment.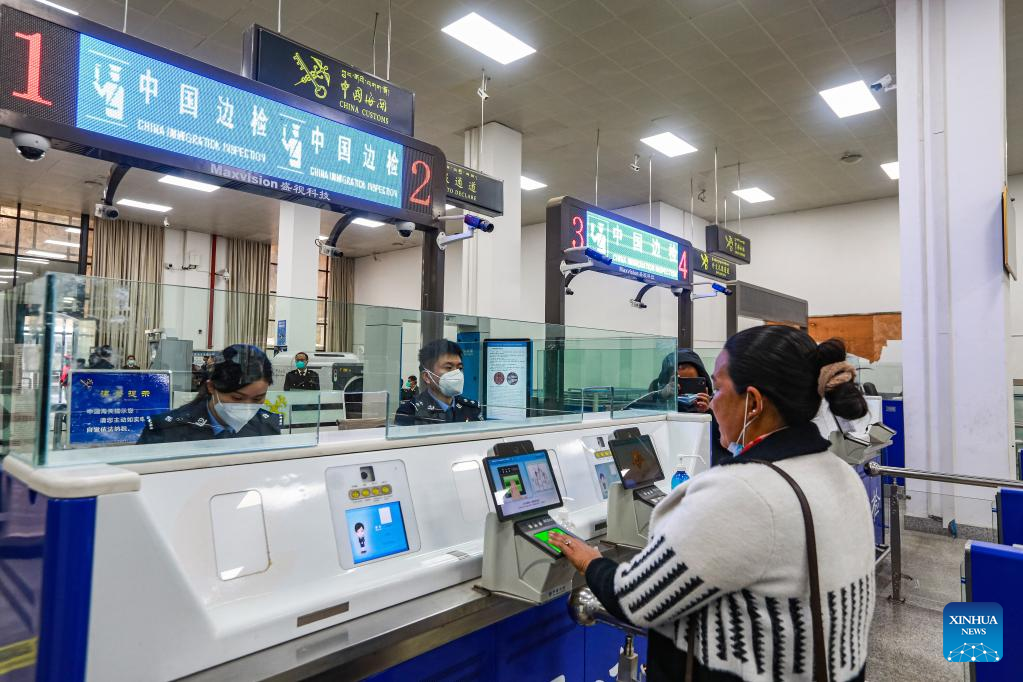 A passenger has passenger clearance processed at the Gyirong port in southwest China's Tibet Autonomous Region, April 1, 2023. (Photo by Xiao Fugui/Xinhua)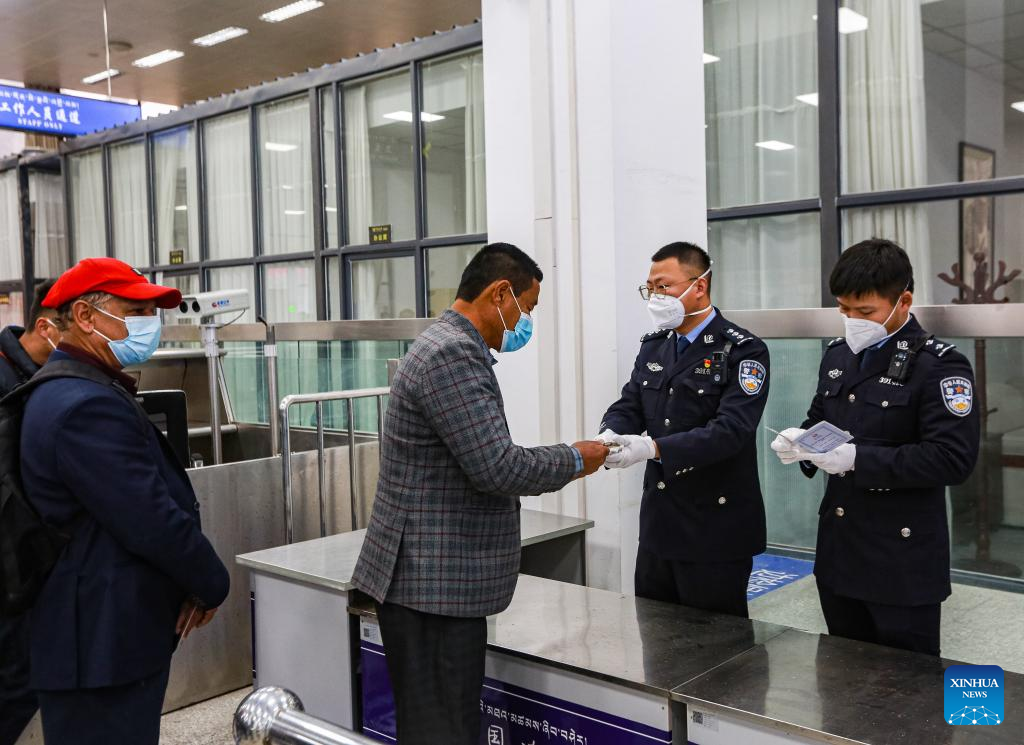 Passengers have their credentials checked at the Gyirong port in southwest China's Tibet Autonomous Region, April 1, 2023. (Photo by Xiao Fugui/Xinhua)