Asia's GDP expected to grow 4.5 pct in 2023: report
0 Comment(s)Print E-mail Xinhua, March 29, 2023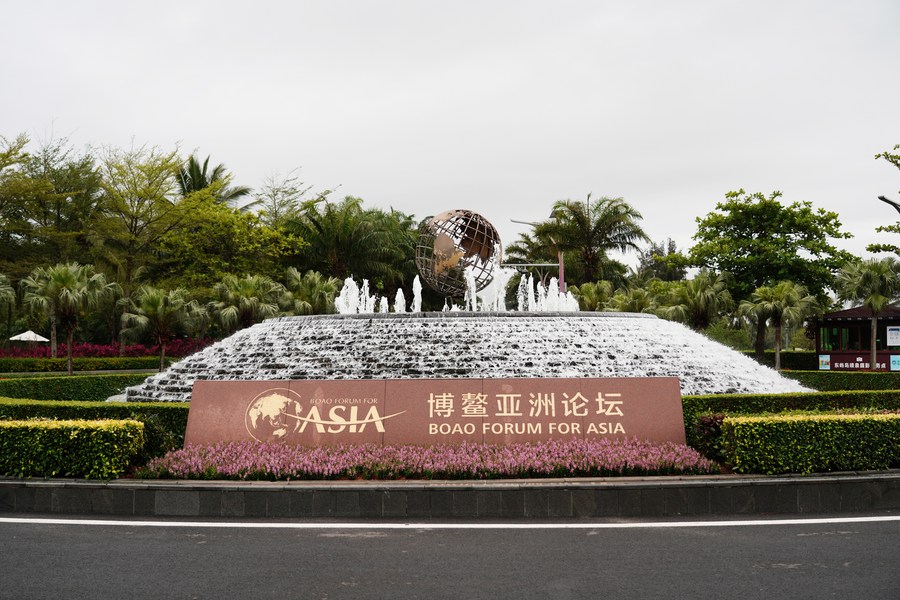 This photo taken on March 27, 2023 shows a fountain square in front of the Boao Forum for Asia (BFA) International Conference Center in Boao, south China's Hainan Province.(Xinhua/Fan Yuqing)
BOAO, Hainan, March 28 (Xinhua) -- The weighted real GDP growth rate of Asia in 2023 is estimated at 4.5 percent, an increase from 4.2 percent in 2022, according to a report released by the Boao Forum for Asia (BFA) Tuesday.
In the context of a global economic slowdown and the risk of increasing fragmentation of globalization, Asia is expected to accelerate its pace of overall economic growth, said the report titled "Asian Economic Outlook and Integration Progress."
Asia, a bright spot in the bleak global economic landscape, will continue to advance regional production, trade, investment and financial integration and cohesion, and seize the "Asian moment" for global economic governance, according to the report.
China and India would contribute half of the world's growth this year, noted the report, citing data from the International Monetary Fund (IMF).
Addressing a press conference on Tuesday, BFA Secretary-General Li Baodong said Asia's growth and development is the biggest highlight against the backdrop of the global economic slowdown.
He added that the Asian economy is growing steadily, and China's economic rebound has sent a very strong signal, which is stability amid instability.
In January, the IMF predicted a global economic growth rate of 2.9 percent for 2023, which is slightly higher than their forecast in October 2022, but still significantly lower than the historical average of 3.8 percent from 2000 to 2019.
The global inflation rate is predicted to decrease from 8.8 percent in 2022 to 6.6 percent in 2023, and it is expected that global food prices will continue to decline, indicating an improvement in the global economic growth environment, the report said.
It added that this year, inflation pressures in Asia are expected to ease, but the factors that push inflation up and down may coexist.
Despite a deteriorating global labor market in 2023, the employment situation in Asia, particularly in East Asia, may turn out better than expected, the report noted.
Founded in 2001, the BFA is a non-governmental and non-profit international organization committed to promoting regional economic integration and bringing Asian countries closer to their development goals. ■