China's telecom industry expands steadily in Jan-Feb
0 Comment(s)Print E-mail Xinhua, March 24, 2023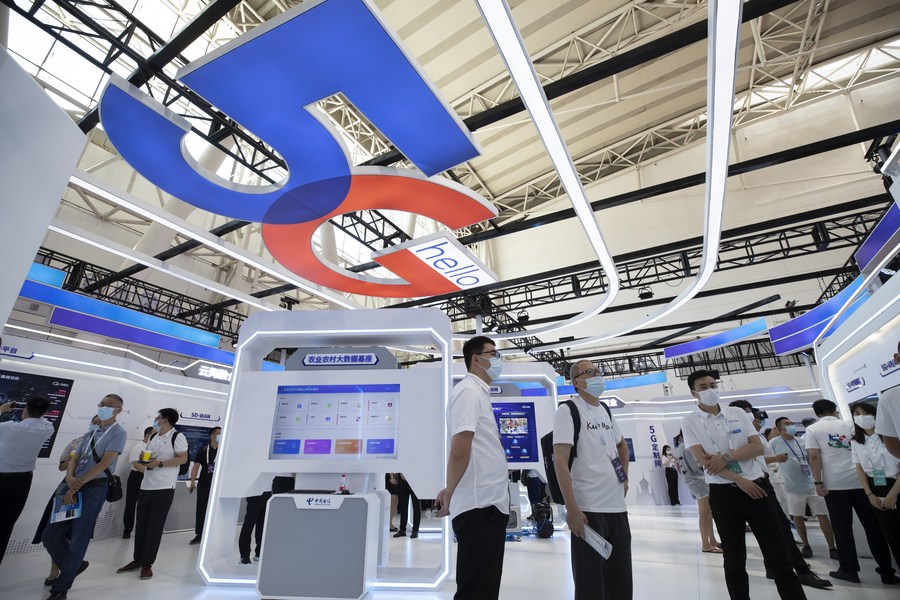 People visit the exhibition booth of China Telecom at the 2022 World 5G Convention in Harbin, capital of northeast China's Heilongjiang Province, Aug. 10, 2022. (Xinhua/Zhang Tao)
BEIJING, March 23 (Xinhua) -- China's telecommunication industry logged a steady expansion in the first two months of this year, with a strong expansion of emerging businesses and new infrastructure, official data shows.
The combined business revenues of firms in the sector totaled 280.3 billion yuan (about 40.8 billion U.S. dollars), up 7.9 percent year on year, according to data from the Ministry of Industry and Information Technology.
Of the total, emerging sectors such as internet data centers, cloud computing and the Internet of Things saw their revenues rise 25.7 percent year on year, enabling telecom business revenues to increase by 5 percentage points, the ministry said.
The data also reveals the steady progress China has made in advancing new infrastructure construction. The country had 2.38 million 5G base stations by the end of February, 72,100 more than at the end of last year. ■