China's renewable energy capacity expands in Jan-Feb
0 Comment(s)Print E-mail Xinhua, March 22, 2023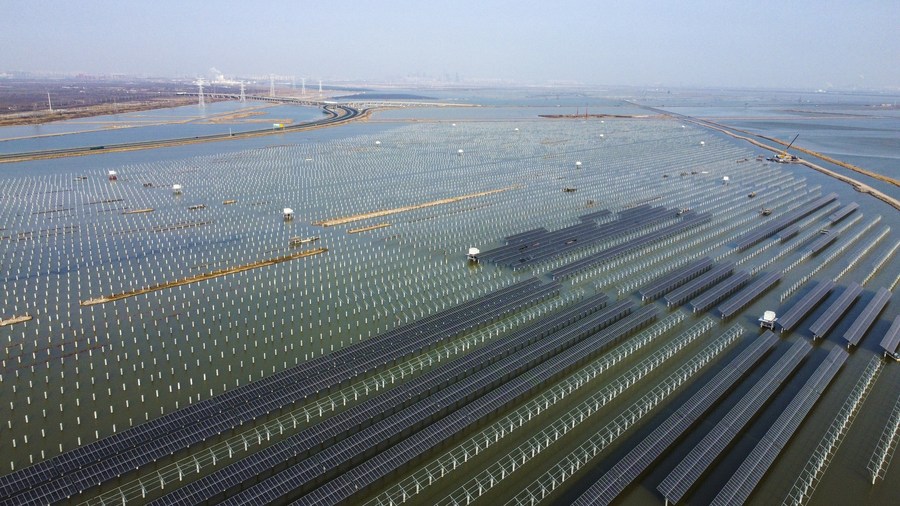 This aerial photo taken on Feb. 7, 2023 shows the construction site of a photovoltaic power project in north China's Tianjin. (Xinhua/Sun Fanyue)
BEIJING, March 21 (Xinhua) -- China's installed renewable energy capacity saw robust growth in the first two months of the year, data from the National Energy Administration showed on Tuesday.
By the end of February, the installed capacity of wind power rose 11 percent year on year to approximately 370 million kilowatts, while that of solar power stood at about 410 million kilowatts, marking a robust yearly increase of 30.8 percent.
China's total installed power generation capacity came in at about 2.6 billion kilowatts by the end of February, rising 8.5 percent year on year.
The country has enhanced its renewable energy investment over the years to pursue green development.
In the first two months, the total investment of China's major power companies in solar energy nearly tripled from a year ago to 28.3 billion yuan (about 4.12 billion U.S. dollars), the data showed. ■