Number of finless porpoises in China exceeds 1,200
0 Comment(s)Print E-mail Xinhua, March 01, 2023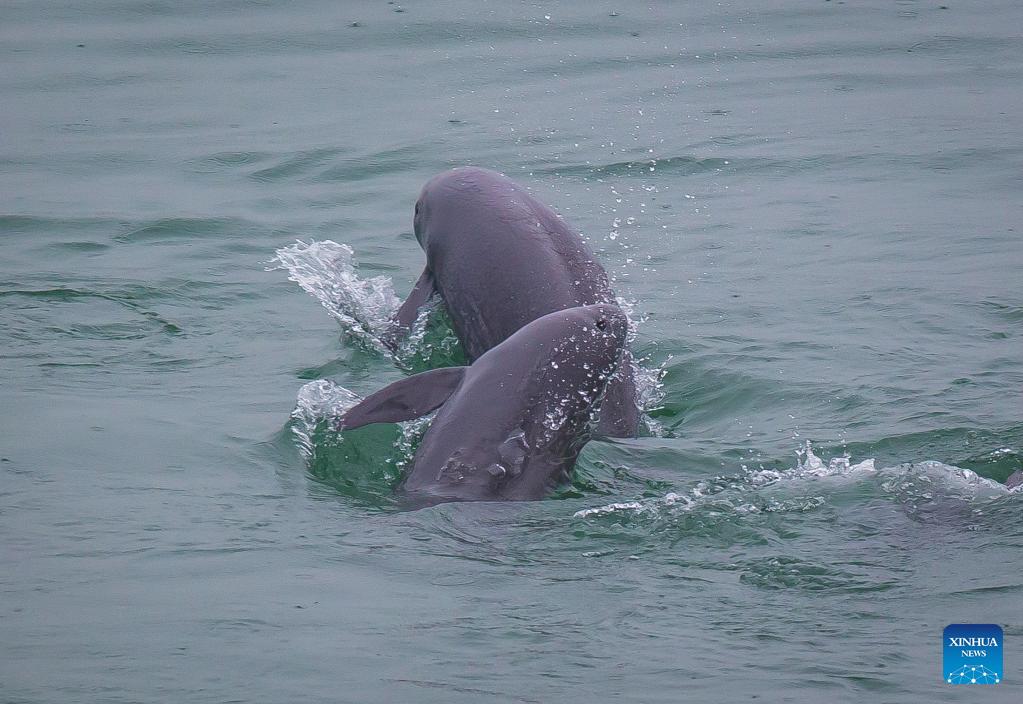 Finless porpoises swim in the Yangtze River in Yichang, central China's Hubei Province, May 10, 2021. (Xinhua/Xiao Yijiu)
BEIJING, Feb. 28 (Xinhua) -- A scientific investigation conducted by the Ministry of Agriculture and Rural Affairs in 2022 showed that the number of Yangtze finless porpoises has reached 1,249, up 23.42 percent from five years ago, according to a press conference held on Tuesday.
Ma Yi, an official with the ministry, attributed the increase to the 10-year fishing ban in the key waters of China's Yangtze River which was imposed in 2021 with the aim of ecological conservation.
The finless porpoise, known as the "giant panda of the water," is a barometer of the ecological environment in the Yangtze River basin.
Other aquatic bioresources in the key waters of the Yangtze River have also seen a recovery. In 2022, 193 varieties of fish were spotted in the area, marking an increase of 25 varieties from 2020.
By the end of 2022, China had channeled over 26.9 billion yuan (about 3.87 billion U.S. dollars) to support fishermen after they gave up using nets and boats on the Yangtze River, Ma said.
During this period, more than 160,000 fishermen have started their own businesses or have transitioned into other occupations, while approximately 220,000 fishermen have received coverage under the country's basic old-age insurance, he added.
The aquatic biodiversity in the Yangtze River basin is still relatively low, said Ma, emphasizing the need for increased efforts to implement the fishing ban and to carry out systematic protection measures for aquatic species in the area. ■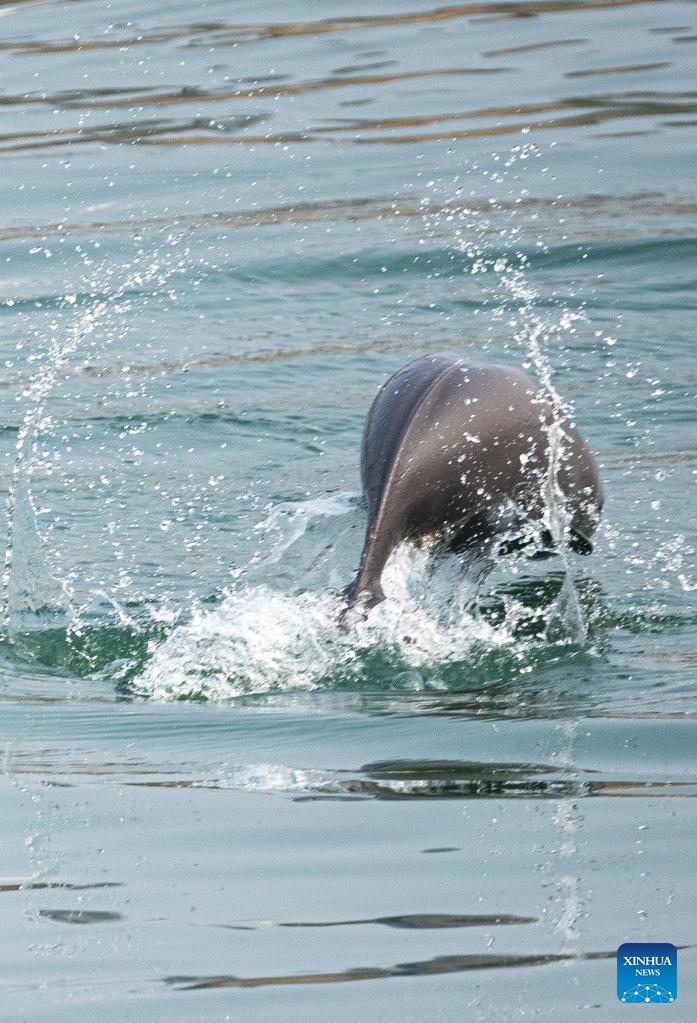 A finless porpoise jumps out of the water of the Yangtze River in Yichang, central China's Hubei Province, Feb. 27, 2023. (Xinhua/Xiao Yijiu)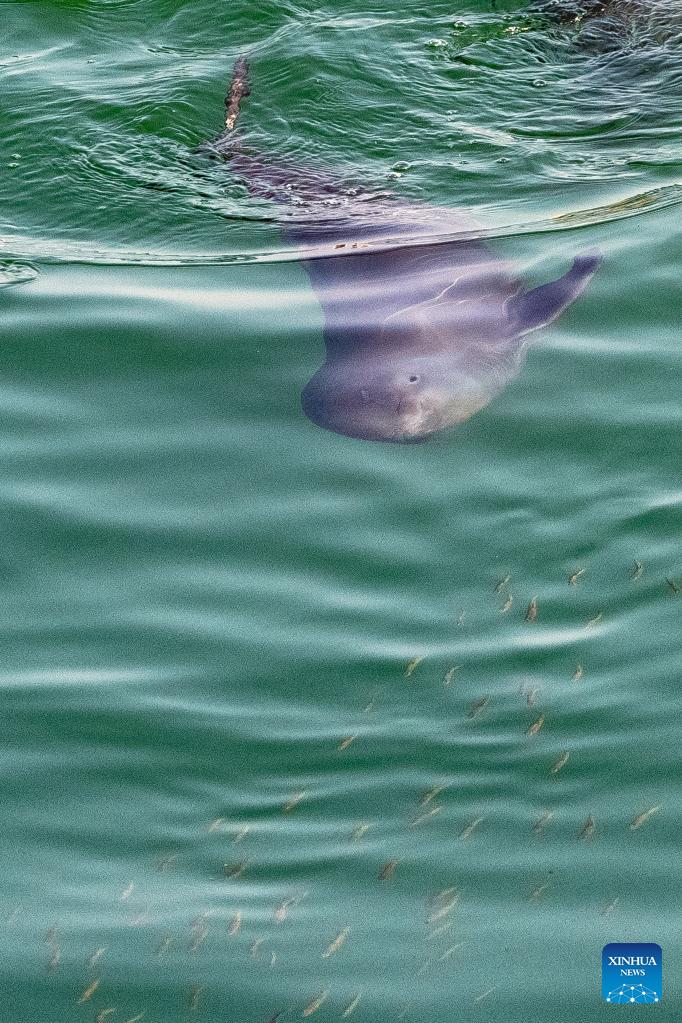 A finless porpoise catches fish in the Yangtze River in Yichang, central China's Hubei Province, Feb. 19, 2023. (Xinhua/Xiao Yijiu)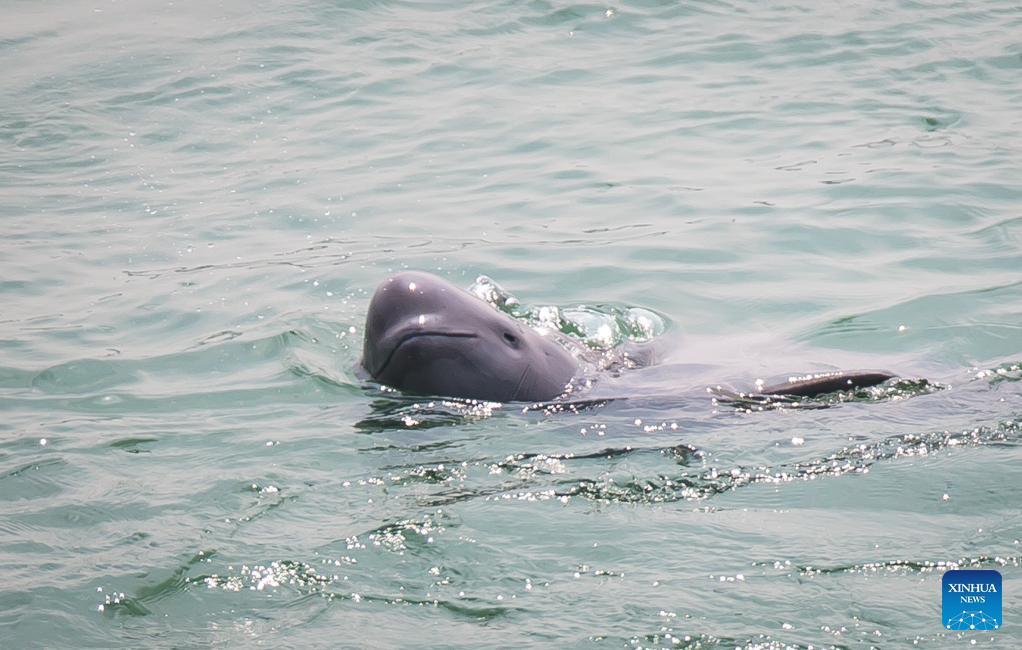 A finless porpoise swims in the Yangtze River in Yichang, central China's Hubei Province, May 11, 2021. (Xinhua/Xiao Yijiu)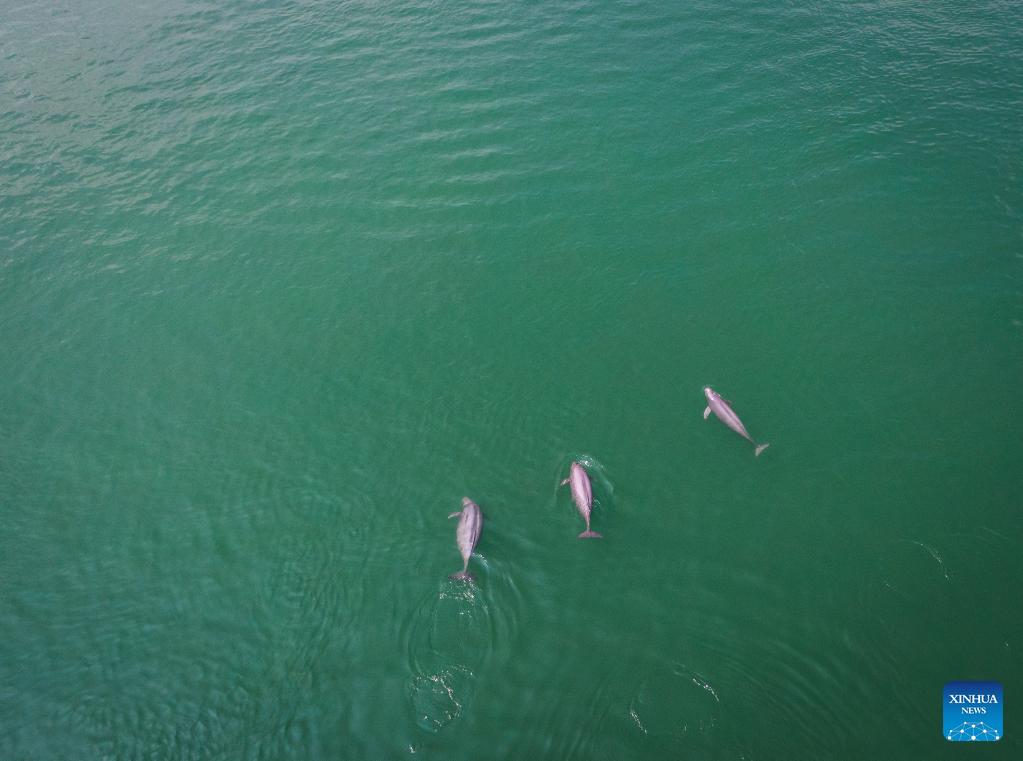 This aerial photo taken on May 11, 2021 shows finless porpoises swimming in the Yangtze River in Yichang, central China's Hubei Province. (Xinhua/Xiao Yijiu)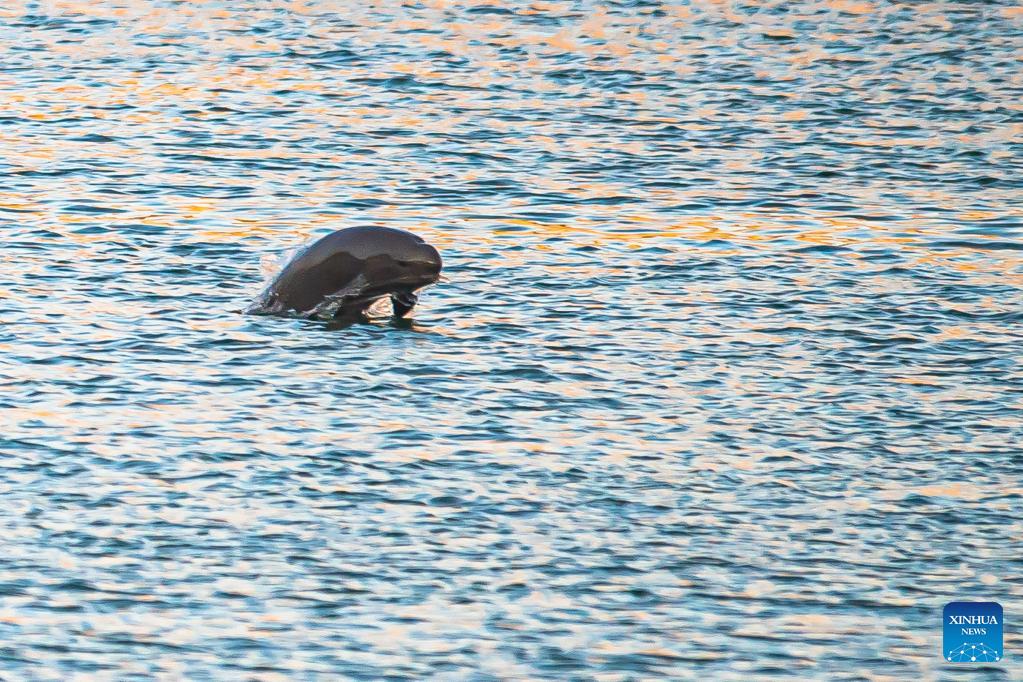 A finless porpoise jumps out of the water of the Yangtze River in Yichang, central China's Hubei Province, Oct. 11, 2022. (Xinhua/Xiao Yijiu)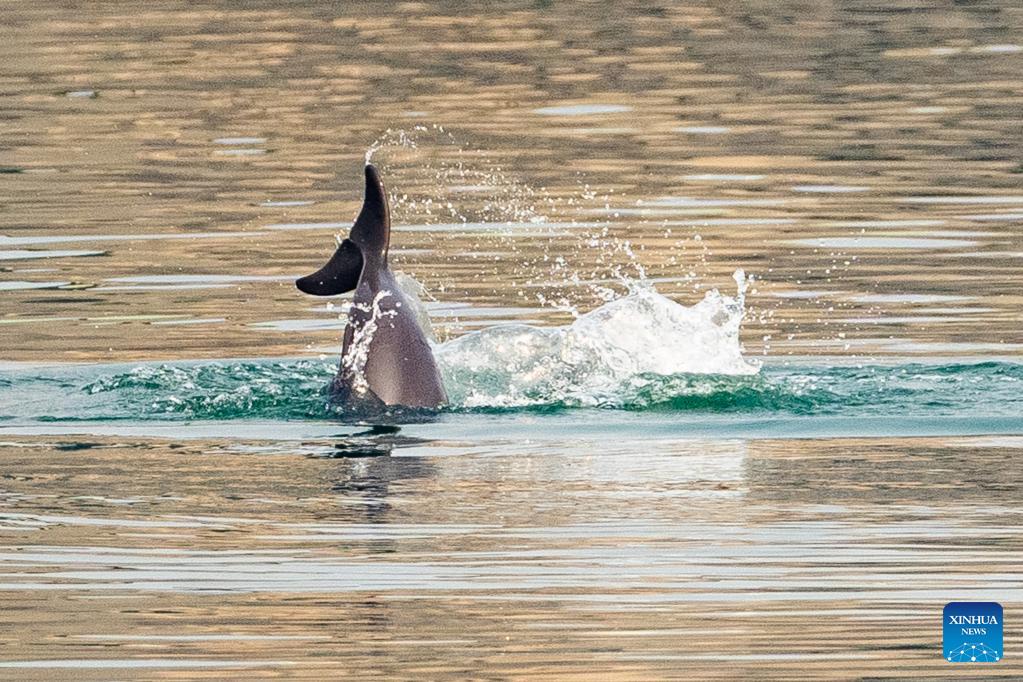 A finless porpoise swims in the Yangtze River in Yichang, central China's Hubei Province, Feb. 27, 2023. (Xinhua/Xiao Yijiu)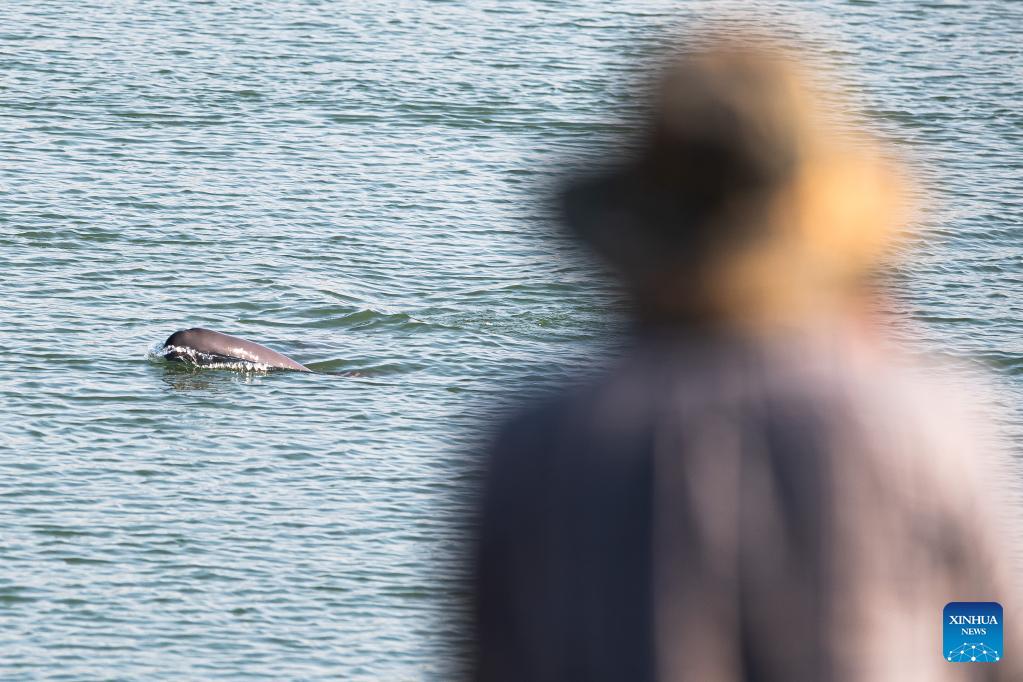 A finless porpoise swims in the Yangtze River in Yichang, central China's Hubei Province, Oct. 11, 2022. (Xinhua/Xiao Yijiu)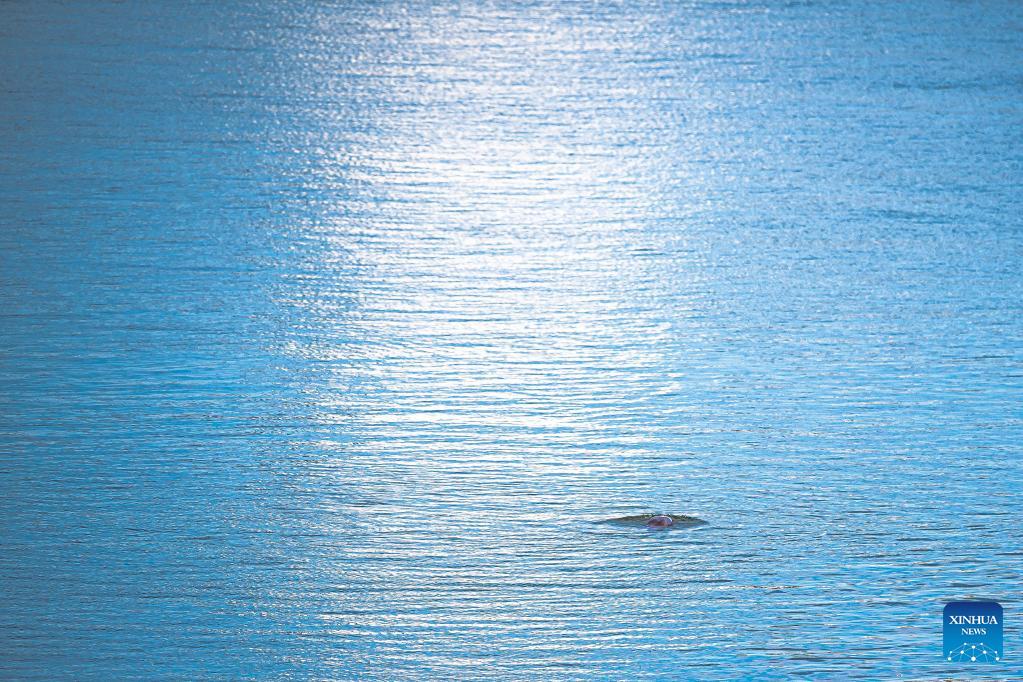 A finless porpoise swims in the Yangtze River in Yichang, central China's Hubei Province, Oct. 3, 2022. (Xinhua/Xiao Yijiu)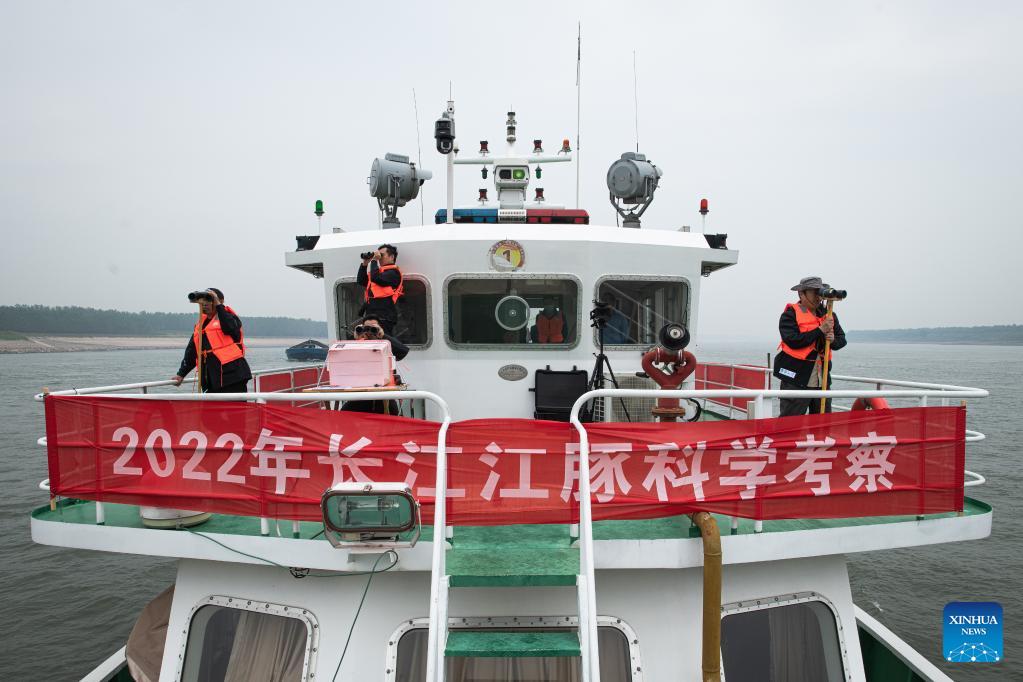 Researchers use binoculars to conduct monitoring work during a scientific expedition on Yangtze finless porpoises at the Shishou section of the Yangtze River, central China's Hubei Province, Sept. 23, 2022. (Xinhua/Xiao Yijiu)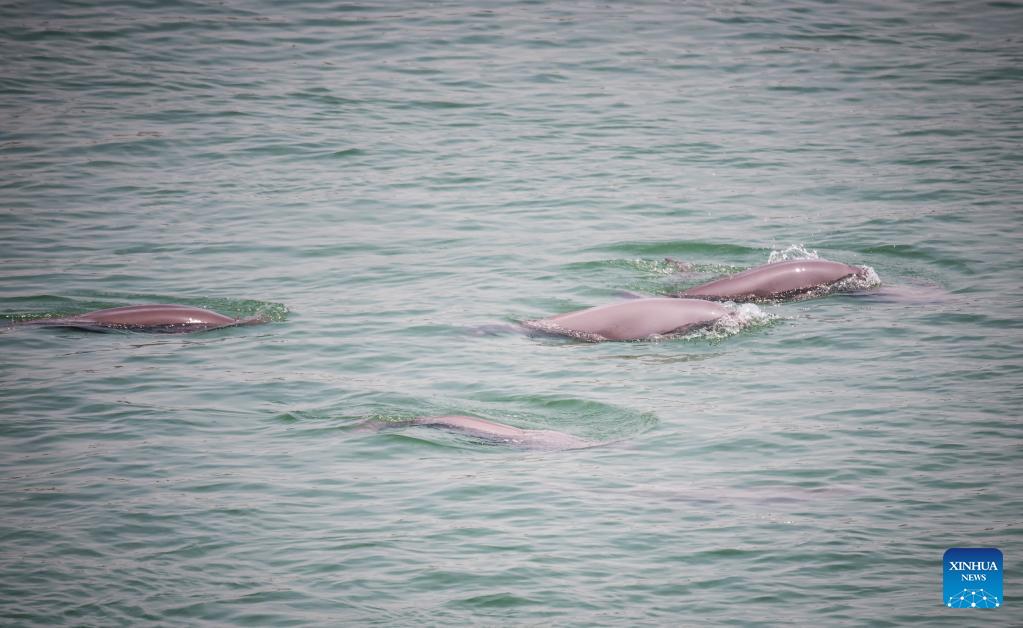 Finless porpoises swim in the Yangtze River in Yichang, central China's Hubei Province, May 11, 2021. (Xinhua/Xiao Yijiu)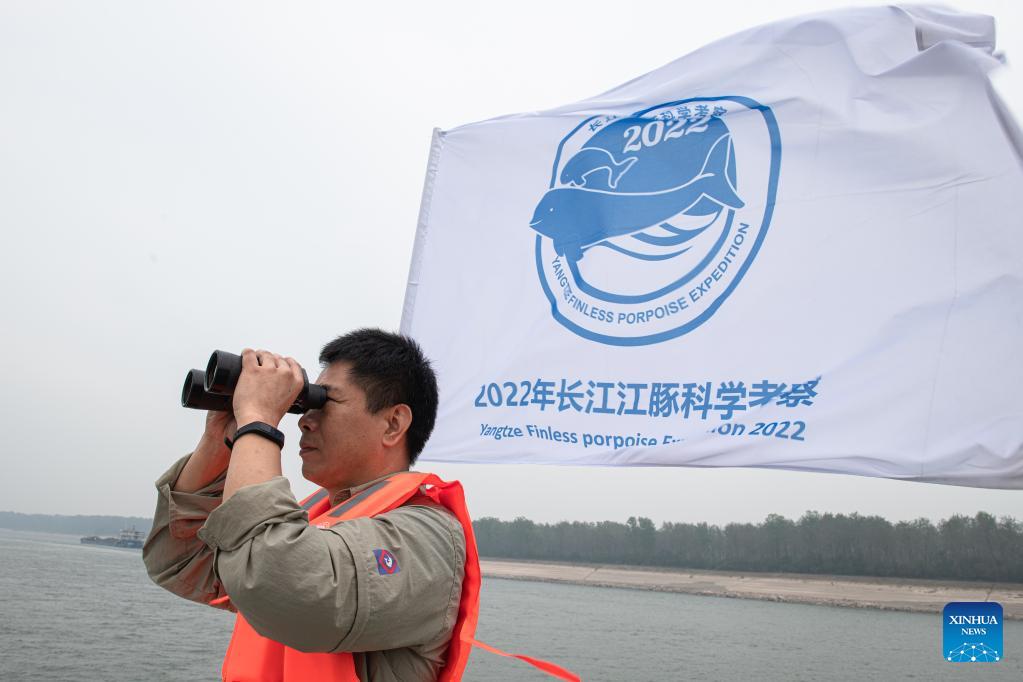 A researcher uses a pair of binoculars to conduct monitoring work during a scientific expedition on Yangtze finless porpoises at the Shishou section of the Yangtze River, central China's Hubei Province, Sept. 23, 2022. (Xinhua/Xiao Yijiu)