Chinese growth boosts global economic recovery: expert
0 Comment(s)Print E-mail Xinhua, January 20, 2023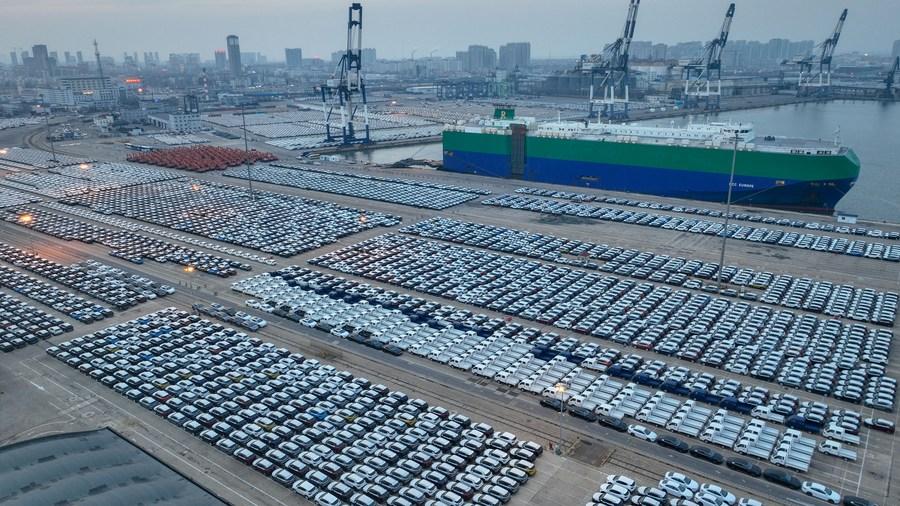 This aerial photo taken on Jan. 18, 2023 shows vehicles waiting for shipment at Yantai Port in Yantai, east China's Shandong Province. (Xinhua/Zhu Zheng)
Many international institutions believe that China's economic growth is set to accelerate, which in turn will inject strong momentum into global economic recovery.
BRUSSELS, Jan. 19 (Xinhua) -- China will play an important role in the post-pandemic recovery of the global economy, Chairman of the China-Belgium Chamber of Commerce Bernard Dewit told Xinhua in a recent interview.
The pandemic has disrupted many global supply chains, Dewit said, as well as impacting production, reducing travel, and creating high levels of anxiety across the world. However, China achieved positive growth during the pandemic, and has become the second-largest economy worldwide.
According to Dewit, many international institutions believe that Chinese economic growth is set to accelerate, which in turn will inject strong momentum into global economic recovery.
The International Monetary Fund (IMF) forecasted last November that the Chinese economy will grow by 4.4 percent in 2023. As a result, Dewit said, China will continue to provide important support for global industries and supply chains to return to normal operations.
This is extremely important in order to stabilize the global economy, he noted.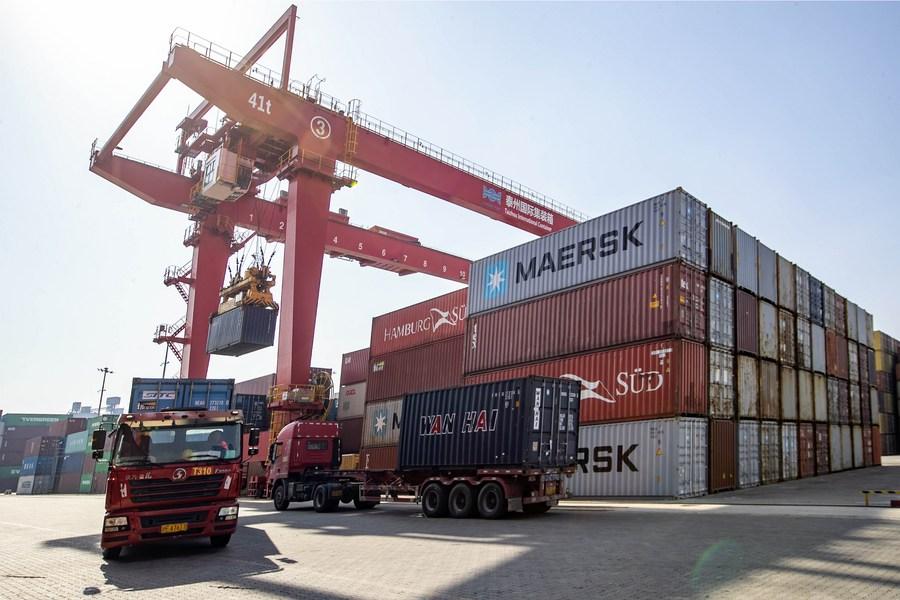 Trucks transport containers at the international container terminal of Taizhou Port in Taizhou, east China's Jiangsu Province, Jan. 17, 2023.(Photo by Tang Dehong/Xinhua)
China is also a major actor in global value chains, Dewit said, and therefore has a significant impact on manufacturing, shipping, and global logistics.
It accounts for nearly 30 percent of global manufacturing trade, and an even greater share of many intermediate global value chain inputs that are essential for production.
China has been able to recover well from the impact of the COVID-19 pandemic, thanks in part to strong government stimulus measures and effective pandemic control measures, Dewit said.
China's ongoing economic reform and opening-up policies, along with the country's expanding middle class and increasing consumption, are all expected to drive economic growth.
Overall, while there may be some uncertainty in the short term, China's long-term economic outlook is generally considered to be positive, he noted.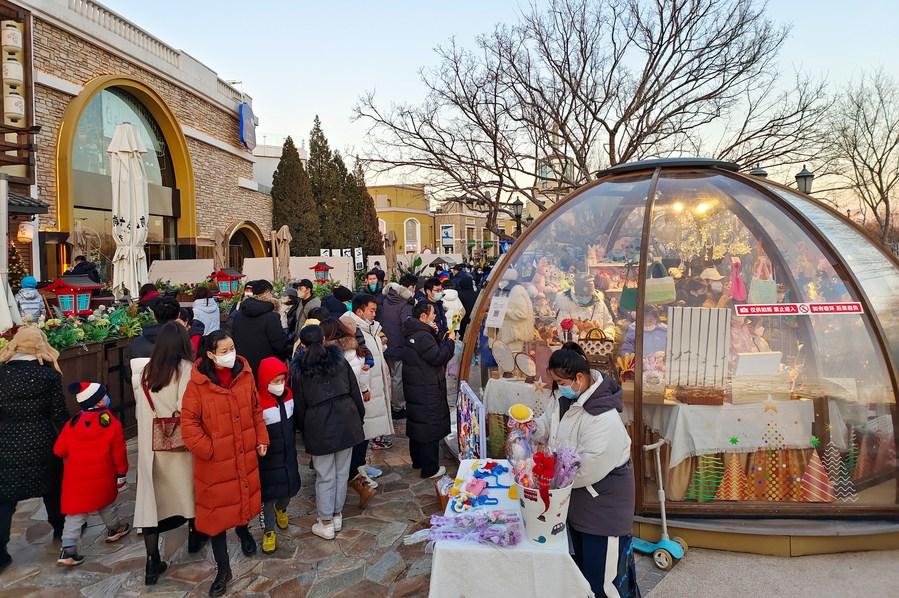 People enjoy leisure time at a business center in Beijing, capital of China, Dec. 24, 2022. (Xinhua/Ju Huanzong)
Since China is a major global economic player, and a significant consumer of goods and services, a strong and stable Chinese economy will be beneficial worldwide, Dewit added.
China is a strong supporter of an open global economy, he said, and is calling for the international community to strengthen solidarity and cooperation, further improve the global governance system, and work together to find solutions to global issues. China also strongly advocates for developing a shared world market.
From an economic standpoint, Dewit said, decoupling the U.S. and Chinese economies could be detrimental for both countries.
Disrupting economic ties between the U.S. and China would likely lead to increased costs for businesses and consumers, and could slow down global economic growth, he said.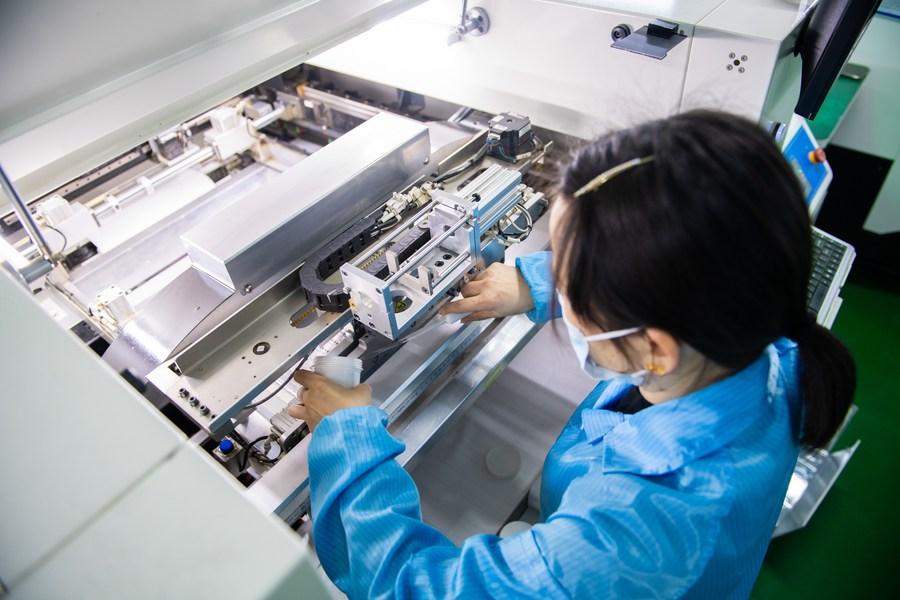 Staff member makes circuit boards in a workshop of a microelectronics technology company at the Changde National High-Tech Industrial Development Zone in Changde City, central China's Hunan Province, Jan. 13, 2023. Many enterprises in the high-tech zone have ramped up production for overseas orders lately. (Xinhua/Chen Sihan)
It would also be difficult to implement in practice, Dewit said, since the economies of the U.S. and China are deeply integrated, and there are many areas of mutual benefit.
Meanwhile, European Union (EU)-China trade has grown rapidly over the past decade, and is expected to continue to grow in the coming years.
China and the EU also cooperate in many other economic areas, such as investment, technology transfer, and sustainable development, Dewit said. ■