China to launch 200-plus spacecraft in 2023
0 Comment(s)Print E-mail Xinhua, January 19, 2023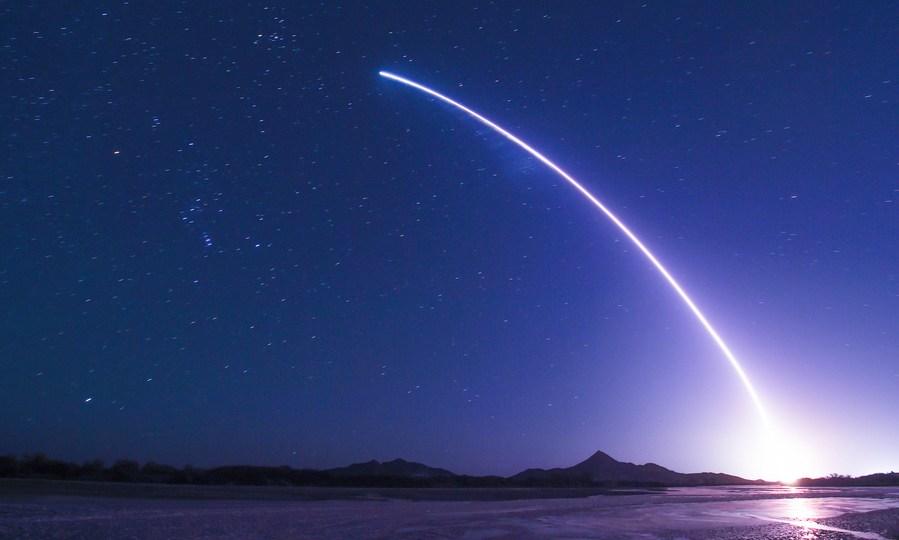 The manned spaceship Shenzhou-15, atop the Long March-2F Y15 carrier rocket, blasts off from the Jiuquan Satellite Launch Center in northwest China, Nov. 29, 2022. (Xinhua/Lian Zhen)
BEIJING, Jan. 18 (Xinhua) -- The China Aerospace Science and Technology Corporation (CASC) plans to launch more than 200 spacecraft with over 60 space missions in 2023, according to a company report released Wednesday.
The CASC report unveiled plans for the country's space science and technology activities in 2023. It said that the Tianzhou-6 cargo craft, the Shenzhou-16 and the Shenzhou-17 flight missions would take place within the year to improve China's capability of entering, using and exploring space.
The BeiDou-3 Navigation Satellite System will witness the launches of three backup satellites, according to the CASC. It added that the construction of a new-generation commercial remote-sensing satellite system will be accelerated this year.
The corporation also pledged to release information on surplus rocket-carrying capacities and provide launch opportunities to commercial users.
In 2023, the CASC will comprehensively push forward the fourth phase of lunar exploration and planetary exploration, and develop the lunar probe Chang'e-7, Mars probe Tianwen-2, as well as stationary orbit-microwave detection satellite.
The carrier rocket Long March-6C will make its maiden flight in 2023, while the Long March carrier rocket series are expected to exceed 500 launches in aggregate, said the CASC report. ■