Beijing: an appealing host for the Olympic Games
0 Comment(s)Print E-mail China.org.cn by Imran Khan, February 18, 2022
By Imran Khan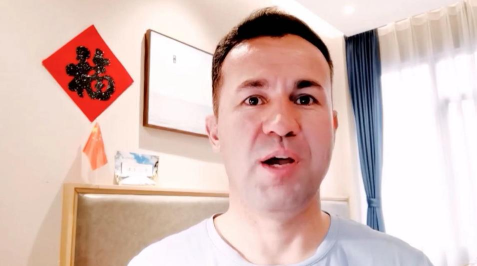 The 2022 Olympics have been the focus of the world's attention this winter and an occasion to celebrate and come together. The only city to have hosted both Summer Games and Winter Games to date, Beijing has demonstrated great confidence and received much praise. China's citizens have offered warm and sincere hospitality, sending a note of solidarity to the international community, and the Olympic spirit that has permeated the air in the country and around the globe has struck a chord that has resonated with people's hearts.
Highly aware of the challenges brought about by the COVID-19 outbreak and the current omicron variant, Beijing has made every effort to safeguard the health and safety of the Olympians, coaches, and officials at the Games and has been able to conduct them smoothly. Top international contenders have been showcasing their talent and skill in various disciplines amidst fierce competition as is to be expected at the Olympics. It has been exciting to witness Chinese athletic competence in action as well as that of other countries' representatives. Winter sports and the 2022 Games also provide an excellent opportunity for China and other nations to cooperate, engage in cultural exchanges and promote tourism.
The Olympics have generated hope and unity and inspired people around the world. They have drawn the attention of both developed and developing nations, given rise to joy and passion, and led to the creation of new friendships in spite of the pandemic. I believe that the 2022 Beijing Games are bringing about positive changes in communities, organizations, and countries around the world and the relations between them.
The author is a Pakistani student from Belt and Road School, Beijing Normal University, China.
Opinion articles reflect the views of their authors, not necessarily those of China.org.cn and Chinagate.cn.