China's Jiangsu logs record foreign investment in 2021
0 Comment(s)Print E-mail Xinhua, January 27, 2022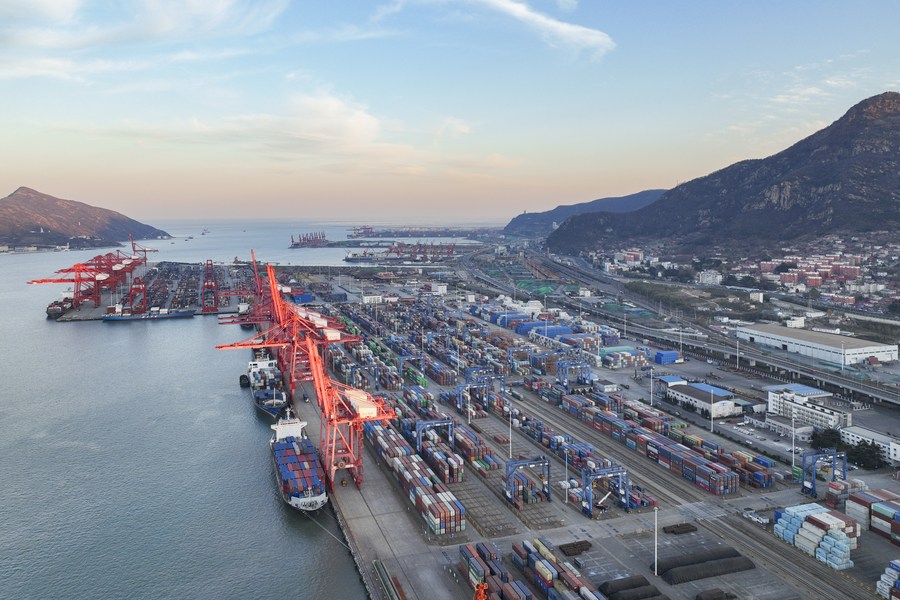 Aerial photo taken on Dec. 1, 2021 shows the container terminal in Lianyungang, east China's Jiangsu Province. (Photo by Si Wei/Xinhua)
NANJING, Jan. 25 (Xinhua) -- East China's Jiangsu Province, one of the country's economic powerhouses, saw its actual use of foreign direct investment (FDI) hit a record high in 2021, reaching 28.85 billion U.S. dollars, local authorities announced at a press conference on Tuesday.
Last year, Jiangsu led the country in the actual use of FDI, accounting for 16.6 percent of China's total. Additionally, the number saw an increase of 26.7 percent from that of 2019, with an average annual growth rate of 12.5 percent.
Jiangsu also saw its actualized FDI from the Belt and Road countries surge by 46.1 percent year on year to 1.47 billion U.S. dollars in 2021.
"What is particularly noteworthy is that Jiangsu's foreign capital headquarters has accelerated its agglomeration, with a total of 331 foreign capital headquarters and functional institutions, of which 50 are Fortune 500 investors," said Tang Dajun, with the provincial commerce department.