The Story of Zhang Jian: The Life Journey of A Chinese Exemplary National Entrepreneur
Cai Lili

0 Comment(s)Print E-mail China.org.cn, October 28, 2021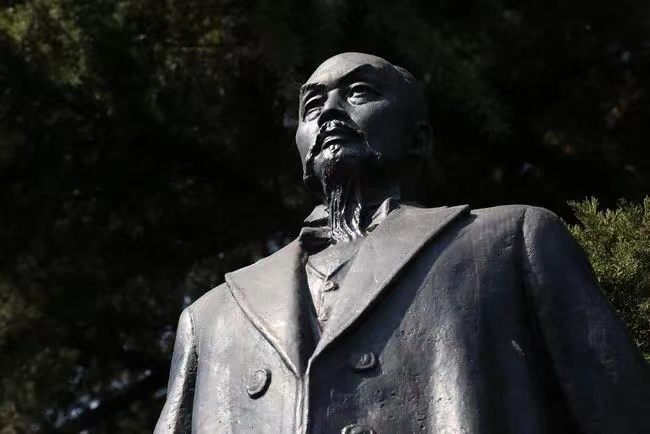 After the founding of the People's Republic of China, Chairman Mao Zedong once commented, "When talking about light industry, we can't forget Zhang Jian."
Jiangsu, historically leading the country with thriving culture, is a cradle of modern industry and commerce. Notably, Nantong, a city located at the estuary of the Yangtze River, enjoys the reputation as the top city in modern China since it has nurtured the ethos of modern Jiangsu merchants. Zhang Jian, an outstanding scholarly entrepreneur, is a pride of Nantong.
Zhang Jian, a top scorer at the highest imperial examination in late Qing Dynasty. Over a hundred years ago, the country was hit by wars and disasters and almost on the brink of collapse. Seeing China suffered gravely in the First Sino-Japanese War, Zhang Jian resolutely resigned from his official post. He was eager to push his fellow Chinese people to move forward, and he had the grand ambition of saving the nation through industrial development. He built the cotton mill and set up the school, disseminating his central philosophy of building up the country through solid efforts and rejuvenating the country through education. On this account, General Secretary Xi Jinping acclaimed Zhang Jian as an exemplary national entrepreneur.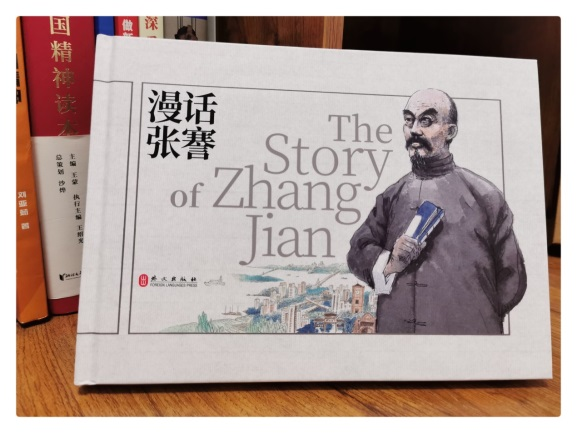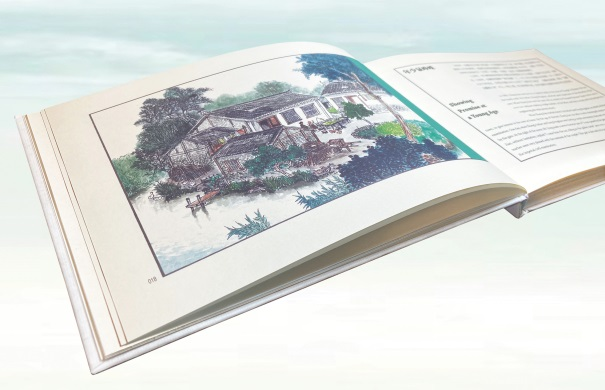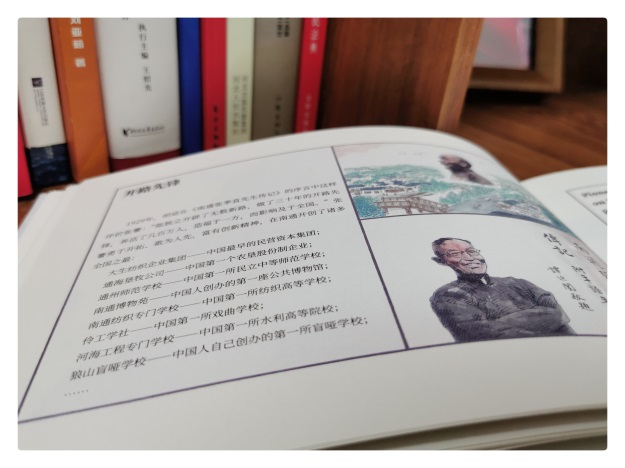 In October 2021, the Foreign Languages Press published The Story of Zhang Jian compiled by the Cyberspace Affairs Office of the CPC Nantong Municipal Committee with Zhang Shenxin, great grandson of Zhang Jian, serving as the consultant. The amusing cartoons and vivid descriptions in both Chinese and English have reproduced the splendid life journey of the outstanding Chinese national entrepreneur.
Zhang Xuwu, grandson of Zhang Jian, said something to the effect, "My grandpa remarked that man, as a living being, is nothing different from the plants; but if we have one or two undertakings carried on, we will live on with the plants instead of rotting away."
These words still sound in the ears. Zhang Jian as a pioneer has left behind rich cultural legacy and intellectual property which still exert influence on us today.
(By Cai Lili, Foreign Languages Press)