China sets 2021 GDP growth target at over 6%
XU WEI

0 Comment(s)Print E-mail chinadaily.com.cn, 03 05, 2021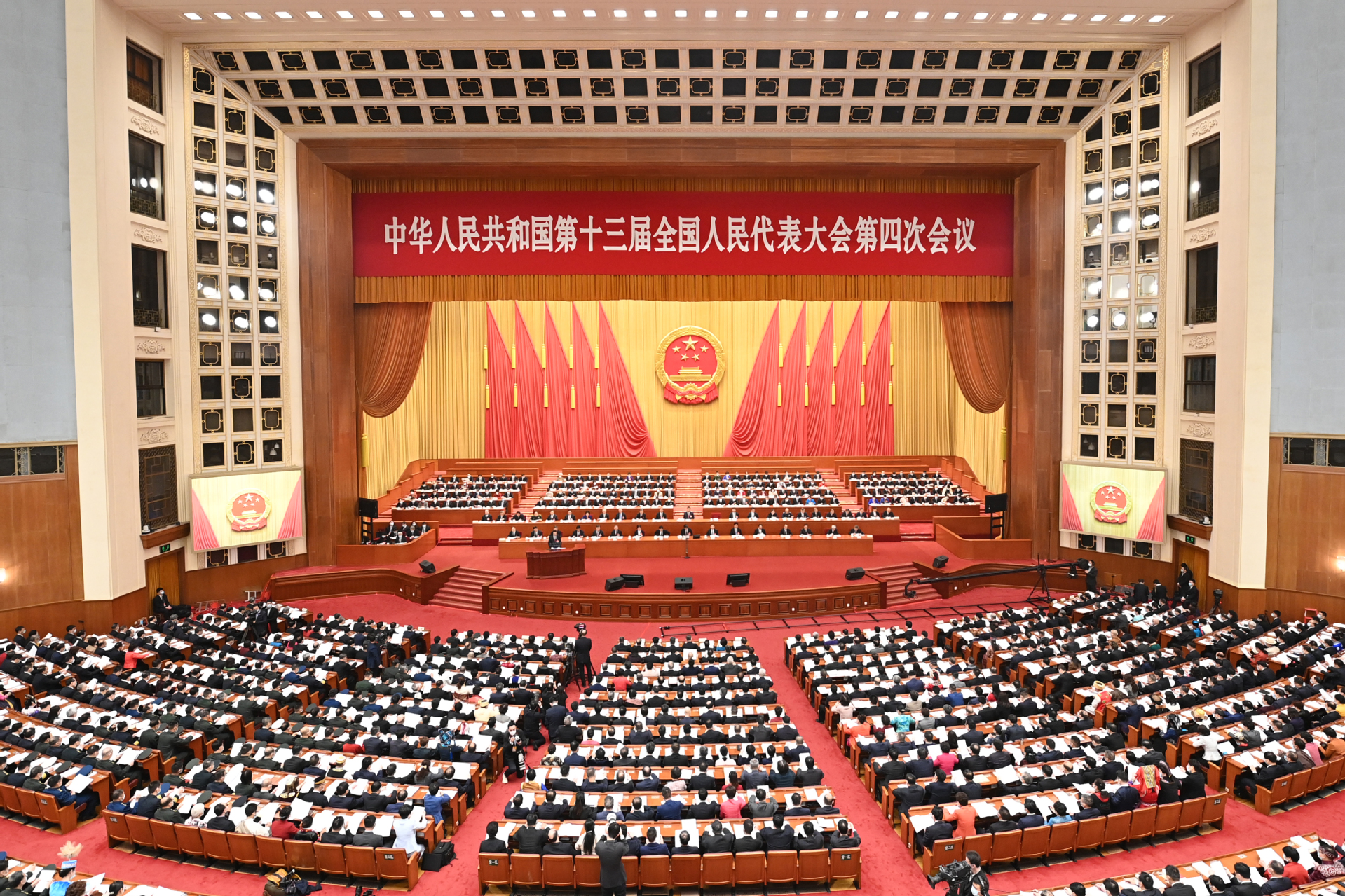 Premier Li Keqiang delivers a government work report at the opening of the fourth session of the 13th National People's Congress on March 5, 2021. [Photo/Xinhua]
China will target GDP growth of at least 6 percent this year as the country looks to shore up its economic fundamentals from the fallout of the COVID-19 pandemic.
Premier Li Keqiang made the announcement in his Government Work Report, delivered at the opening of the fourth session of the 13th National People's Congress on Friday.
"In setting this target, we have taken into account the recovery of economic activity. A target of over 6 percent will be well-aligned with the annual goals of subsequent years in the 14th Five-Year Plan period, and they will help sustain healthy economic growth," Li said.
China was the world's only major economy to avoid contraction in 2020, with its GDP growing by 2.3 percent year-on-year.
The country will strive to create 11 million new jobs in urban areas and maintain a surveyed urban unemployment rate of around 5.5 percent, Li said, adding that the consumer price index, the main gauge of inflation, will be maintained at around 3 percent this year.
The central government plans to lower its fiscal deficit-to-GDP ratio to 3.2 percent this year from 3.6 percent in 2020 to maintain the consistency, stability and sustainability of macro policies, Li said.
The government will no longer issue special bonds for COVID-19 response like last year, Li said.
Going forward, Li stressed the need to make proactive fiscal policy more efficient and sustainable, while keeping the prudent monetary policy flexible, targeted and at a reasonable and appropriate level.