Foreigners, locals enjoy holiday as Wuhan rebounds
0 Comment(s)Print E-mail China Daily, 02 19, 2021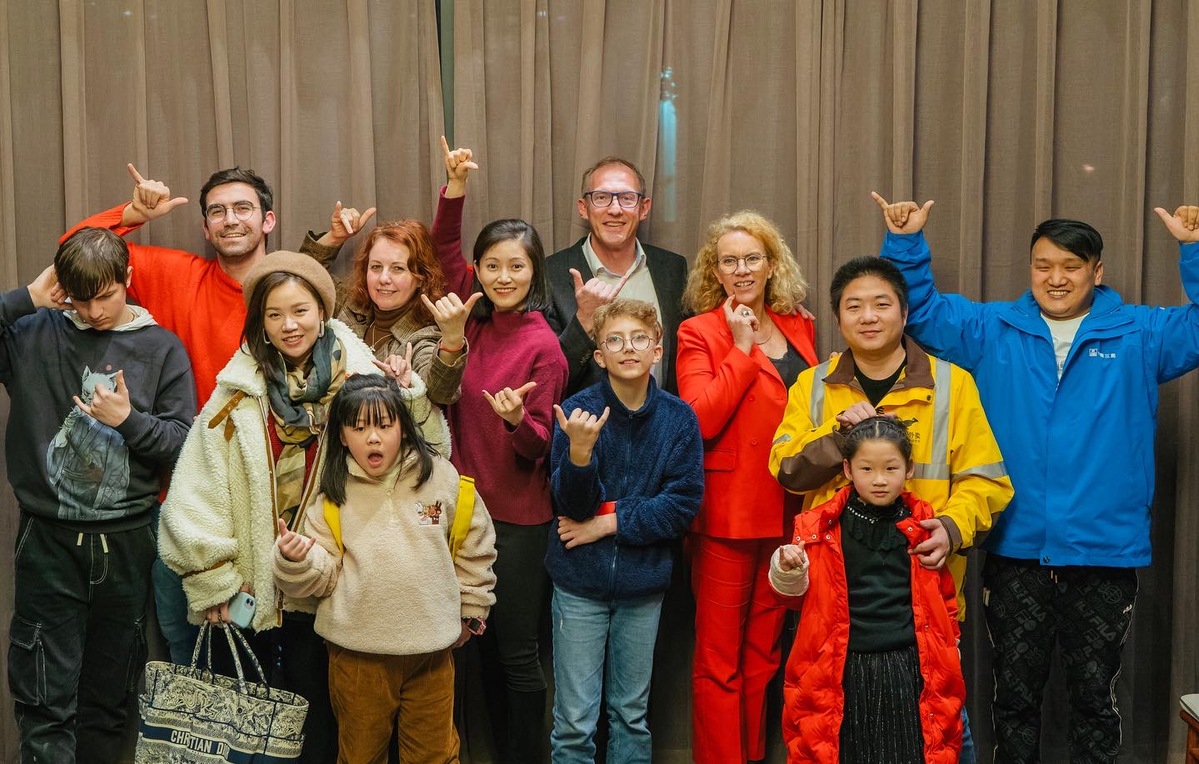 Expatriates and local residents celebrate Spring Festival in Wuhan, capital of Hubei province. The city has recovered well after being hit hard by COVID-19 at the start of last year. [Photo/Xinhua]
Spring Festival a good opportunity to reflect on challenging year
French doctor Philippe Klein has worked in Wuhan, the capital of Hubei province, for seven years, but he has just celebrated Spring Festival in the city for the first time.
He used to feel that he had little connection with local people, but things have changed over the past year.
"Maybe because of the pandemic, I now feel closer to the people in Wuhan," he said.
During a reunion dinner in the city with his family, Klein proposed a Lunar New Year's toast. Their guests were Sara Platto, an Italian associate professor of animal behavior and welfare at Jianghan University, her son Matteo, Israeli blogger and entrepreneur Raz Galor and other friends. Earlier, as they made preparations to mark the start of the Year of the Ox, they had the chance to experience the reignited spark of a city hit hard by COVID-19 at the start of last year.
In search of new clothes for Spring Festival, Platto and her son strolled along Hanjie Street, which was adorned with red banners and lanterns.
Meanwhile, Klein drove to a supermarket near his home to pick up some wine. He was accompanied by Wuhan resident Zhong Weiwei, a construction worker who helped build the city's Leishenshan makeshift hospital.
At the supermarket, festive songs were playing, discounted goods were on display and many colorful decorations dangled from the ceilings. After their health codes and temperatures were checked, Klein and Zhong lined up to buy the wine and baijiu.