Xi's speech on multilateralism lauded overseas
ZHAO HUANXIN,, CHEN WEIHUA,REN QI

0 Comment(s)Print E-mail CHINA DAILY, 01 28, 2021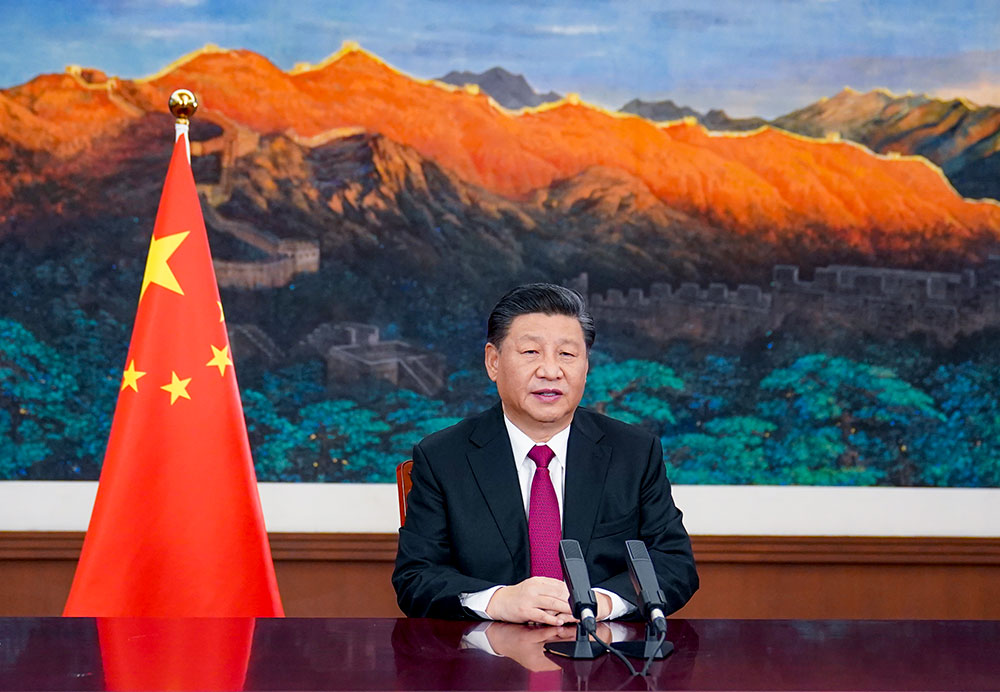 President Xi Jinping delivers a special speech at the virtual Davos Agenda event of the World Economic Forum in Beijing on Monday, Jan 25, 2021. [Photo/Xinhua]
Emphasis on commitment to support joint response to challenges earns praise
President Xi Jinping's speech at the World Economic Forum Virtual Event of the Davos Agenda on Monday has made clear China's commitment to upholding multilateralism and injected impetus into the world's joint response to challenges, global experts said.
In his special address, Xi said the problems facing the world are intricate and complex and that the way out of them is "through upholding multilateralism and building a community with a shared future for mankind".
He also expressed opposition to the building of "small circles" and starting a new Cold War, because these acts, as well as efforts to "reject, threaten or intimidate others, to willfully impose decoupling, supply disruption or sanctions, and to create isolation or estrangement will only push the world into division and even confrontation".
There have been more voices in the US academic community calling for an end to the attempt to decouple the two countries, either in trade or technology, experts said.
David Dollar and Ryan Hass, two senior fellows at the John L. Thornton China Center of the Brookings Institution, said in an article on Monday that while it will be "tempting" to try to decouple from China, "decoupling is a losing strategy down the road since America's partners would not follow suit, and the US would end up isolated".
Robert Lawrence Kuhn, a China expert and chairman of The Kuhn Foundation, said that multilateralism is not optional in today's tightly wired world-from controlling the pandemic to macroeconomic interconnectedness-and international coordination and common prosperity have long been recurrent themes for Xi. The challenge for the world, and for China, is to prevent issues of contention from disrupting optimum actions.
Led by Xi, China continues to extol and promote international coordination, starting with macroeconomic policy coordination, he said.
"China has been the country most committed to globalization, and even though China is now adopting a 'dual circulation' strategy that enhances the importance of its domestic market during our volatile times, this in no way reduces China commitment to global engagement," Kuhn said.