CIIE remains a magnet to global exhibitors
Yuan Shenggao

0 Comment(s)Print E-mail China Daily, 09 16, 2020
Food and agricultural products
The exhibition area for food and agricultural products will be about 90,000 sq m. About 1,000 enterprises from nearly 100 countries and regions will participate in the exhibition. Exhibitors in this area include businesses from more than 40 countries and regions, and more than 20 Fortune Global 500 and industry-leading companies as well as nearly 1,000 companies from the countries involved in the Belt and Road Initiative.
The exhibition area is divided into six sections that encompass dairy products, fruits, vegetables, agricultural products, meat, aquatic products, frozen food, snack food, sweets, condiments, beverages, alcohol and general food.
Six of the top eight dairy companies in the world will participate in the expo.
In the beverage and alcohol section, exhibits from famous liquor brands, craft red wine companies, and top-grade special beer organizations as well as other various beverages will be on display.
In the meat and aquatic products section, various kinds of healthy products will also be shown.
In the snack food section, exhibitors will display various kinds of high-quality products with flavor of the origin country.
In the comprehensive food zone, exhibitors will show a series of food technologies, such as a food traceability system.
What they say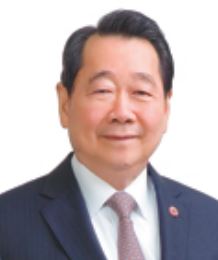 Dhanin Chearavanont, senior chairman of CP Group. [Photo/China Daily]
We believe that with the strong support of the Chinese government, CIIE will play a positive role in global economic integration, trade expansion and the building of a community with a shared future for mankind. CP Group has full confidence in China's development and will continue to actively support and participate in CIIE to contribute to promoting global win-win cooperation.