[Ambassadors on fighting COVID-19] Uruguay: Int'l cooperation key to fight against COVID-19 pandemic
0 Comment(s)Print E-mail ​China.org.cn by Wang Donghai, Liu Mengya, Zhang Weilan, Xu Lin, 04 01, 2020

China.org.cn recently conducted a video interview with Fernando Lugris, Uruguay's ambassador to China, about the COVID-19 outbreak. He noted that the virus is a collective challenge to humankind and, as such, thinks that international cooperation is the key to ending the pandemic. The transcription of the interview appears below.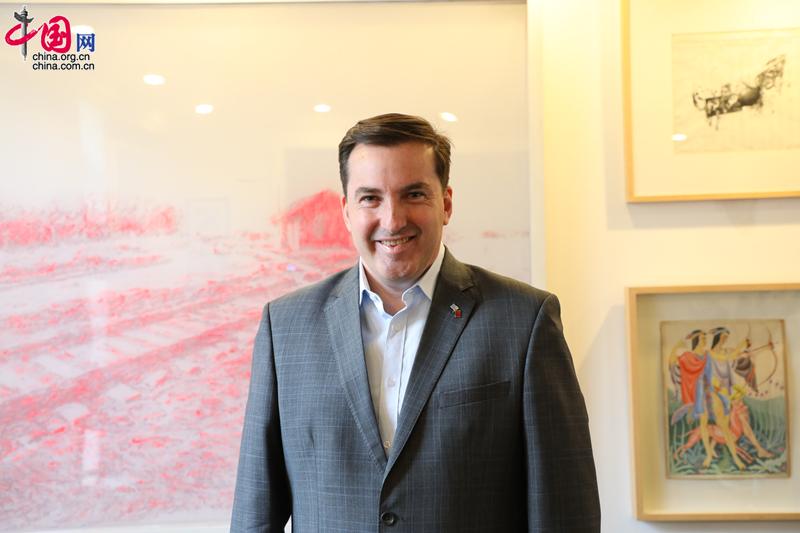 Fernando Lugris, Uruguay's ambassador to China
As ambassador of Uruguay to China, I would like to refer to the ongoing pandemic that we are all fighting against worldwide.
I believe that this is a great opportunity to foster international cooperation. International cooperation is key in order to undertake right measures to fight against this pandemic. I would like to underline the role of the WHO as an important institution that is monitoring the evolution of the pandemic worldwide.
China and Uruguay, we support the United Nations. We support our international system and we strongly support the WHO actions. Also, at the regional level, we are very thankful for the support China is giving to the Latin American and Caribbean countries that we belong to the CELAC countries. We just had a video conference to learn from the experiences here in China.
The bilateral cooperation is also a key. It is key because we were one of the first countries to send donations to China when the situation was very severe in this country. Now we are receiving very important donations in order to contribute to our fight against pandemic back home in Uruguay.
This is not a time for blaming. This is a time for acting as humankind, all together. Because this is an issue that confronts us, the challenges to us as humankind we all have.
The community of a shared future for mankind is an element that is absolutely central for Chinese philosophy and for the Chinese diplomacy. The global efforts in this war against this ongoing pandemic only show how important international cooperation is and how united we are. We need to continue to work at the UN level, on the China-CELAC level, bilaterally. In order to confront, not only this specific issue of ongoing pandemic, but also to work together for a better future for our peoples, with sustainable development in the middle, with protection of the environment in the middle, with the combat of climate change and poverty.