Rwanda's ambassador: China's poverty alleviation achievements attributed to sound political system
Zhao Binyu

0 Comment(s)Print E-mail China.org.cn/Chinagate.cn, 08 30, 2019
.
The achievements in poverty alleviation in China can be attributed to its sound political system that ensures stability for undertaking development efforts, said Charles Kayonga, Ambassador of the Republic of Rwanda to China in an exclusive interview with China.org.cn in Beijing.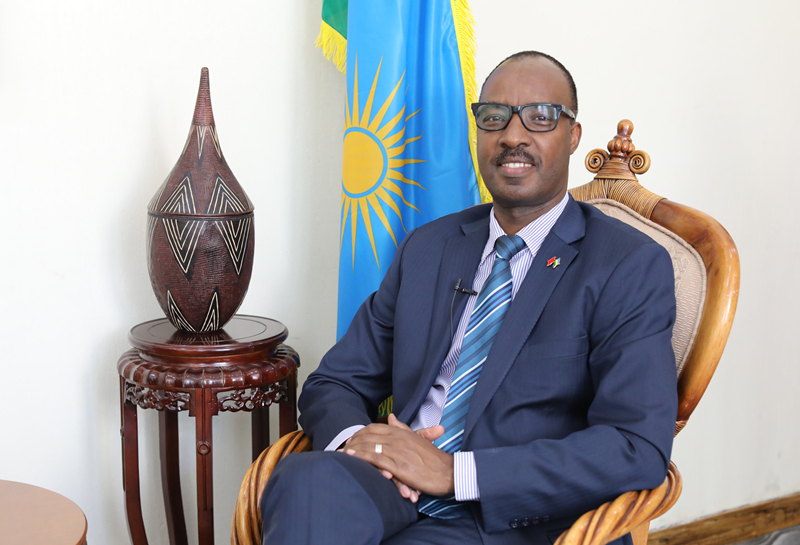 Rwanda's ambassador to China Charles Kayonga
"China's success in poverty reduction is inseparable from its development," he explained. "The policy of reform and opening up in the past 40 yearshas lifted more Chinese people out of poverty, as it enabled foreign companies to enter China, which has helped provide employment opportunities, stimulate production and exports and boost economic growth."
"Since taking office, Chinese President Xi Jinping has proactively engaged in eliminating poverty and achieving the first millennium goal of eradicating poverty by 2020," said Kayonga. "With respect to this goal, more targeted measures have been taken including empowering rural areas, improving the welfare of rural people, offering skills training, developing industries to provide employment, promoting rural e-commerce,and relocating people who are in areas vulnerable to natural disaster," Kayonga added.
"As in China, many measures have also been taken to eliminate poverty in Rwanda," he continued. "The measures include governmentfunds to help children from underprivileged family get access to education, and, politically, requiring governments to ensure the use of resources rationally and prevent corruption."
"Considering the similarity in political systems—both focusing on empowering people—the strategies for poverty alleviation are the same in China and Rwanda," Kayonga said. "We hope to overcome poverty through meetings and exchanges among officials who are responsible for poverty alleviation, and through mutual visits at party level between the Communist Party of China and the Rwandan Patriotic Front and also at the local level."
"Additionally, cooperation in the education sector is indispensable for poverty reduction," Kayonga suggested. "Scholarships will be granted to Rwandan students studying in China."
"I think as a result of the enhanced political contact between our two sides, we will see more cooperation and more results in the future," concluded Kayonga.