China expands Shanghai FTZ for further opening-up, globalization
Li Baojie, Zhang Yiyi, Jiang Jiang, HeXinrong, Sang Tong, You Zhixin

0 Comment(s)Print E-mail Xinhua, 08 08, 2019
BEIJING, Aug. 6 (Xinhua) -- China on Tuesday announcedthe expanding of its Shanghai free trade zone (FTZ) in its latest majorstrategic move for further opening-up.
The addition of the Lingang area is a major strategicdecision made by the Communist Party of China Central Committee tofurther opening up, Vice Commerce Minister Wang Shouwen told a pressconference Tuesday.
It also demonstrates China's clear stand to adhere to all-roundopening up in the new era and an important measure taken to activelylead the healthy development of economic globalization, Wang said.
The new Lingang section will match the standard of the mostcompetitive free trade zones worldwide and implement opening-up policiesand systems with strong global market competitiveness, according to anoverall plan for the new Lingang area of the China (Shanghai) Pilot FreeTrade Zone issued by the State Council, or the cabinet.
Lingang, with a start-up area of 119.5 square kilometers,will facilitate overseas investment and capital flows and realize thefree flow of goods, according to the plan.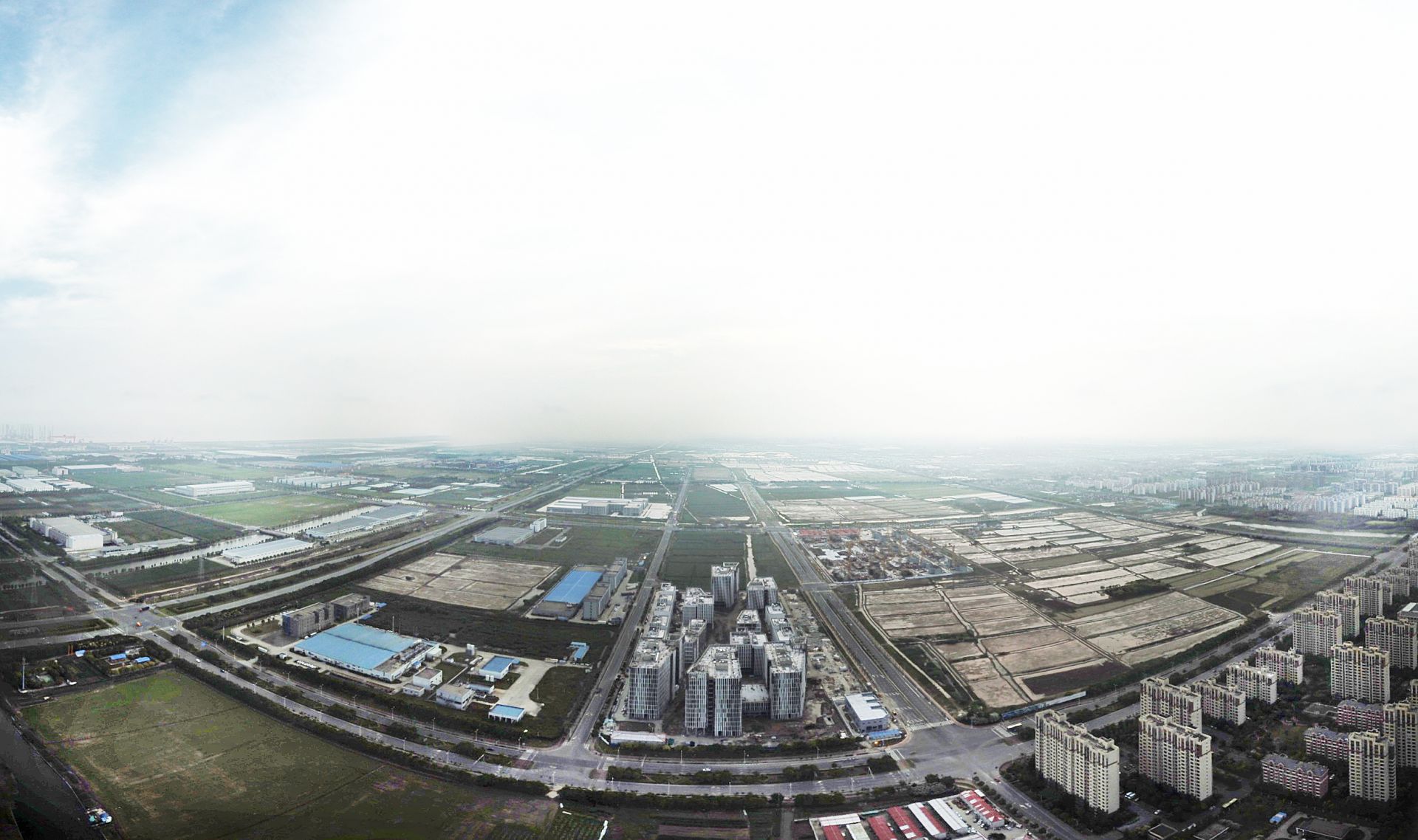 Aerial photo taken on June 27, 2019 shows the Lingang area in Shanghai, east China. (Xinhua/Fang Zhe)
"The new area is not just a simple expansion of the existing freetrade zone and a copy of existing policies. It is comprehensive,profound and fundamental institutional innovation and reform," Chen Yin,executive vice mayor of Shanghai, told the press briefing.
The Shanghai FTZ had an area of 28.78 square kilometers when itwas established in September 2013 and expanded to 120.72 squarekilometers in December 2014.
Over the past years, the Shanghai FTZ has made remarkable progressin its bold exploration in sectors like investment, trade and financeand contributed precious experience to the all-around deepening ofreforms and high-level opening-up, said Wang.
SPECIAL ZONE
The area will be built into a special economic function zone withglobal influence and competitiveness, to better serve the country'soverall opening-up strategy, the plan says.
"The status as a special economic function zone means that it isnot adding more facilitation but moving toward real investment and tradeliberalization," said Shen Yuliang, a researcher with the Institute ofWorld Economics under the Shanghai Academy of Social Sciences.
By 2025, the Lingang area will have a relatively matureinstitutional system of investment and trade liberalization andfacilitation. By 2035, it will be built into a special economic functionzone with strong global market influence and competitiveness, becomingan important platform for the country to integrate into economicglobalization.
The area, administered like a special economic zone, willestablish an institutional system with its focus on investment andtrade liberalization and set up an open industrial system with globalcompetitiveness, according to the plan.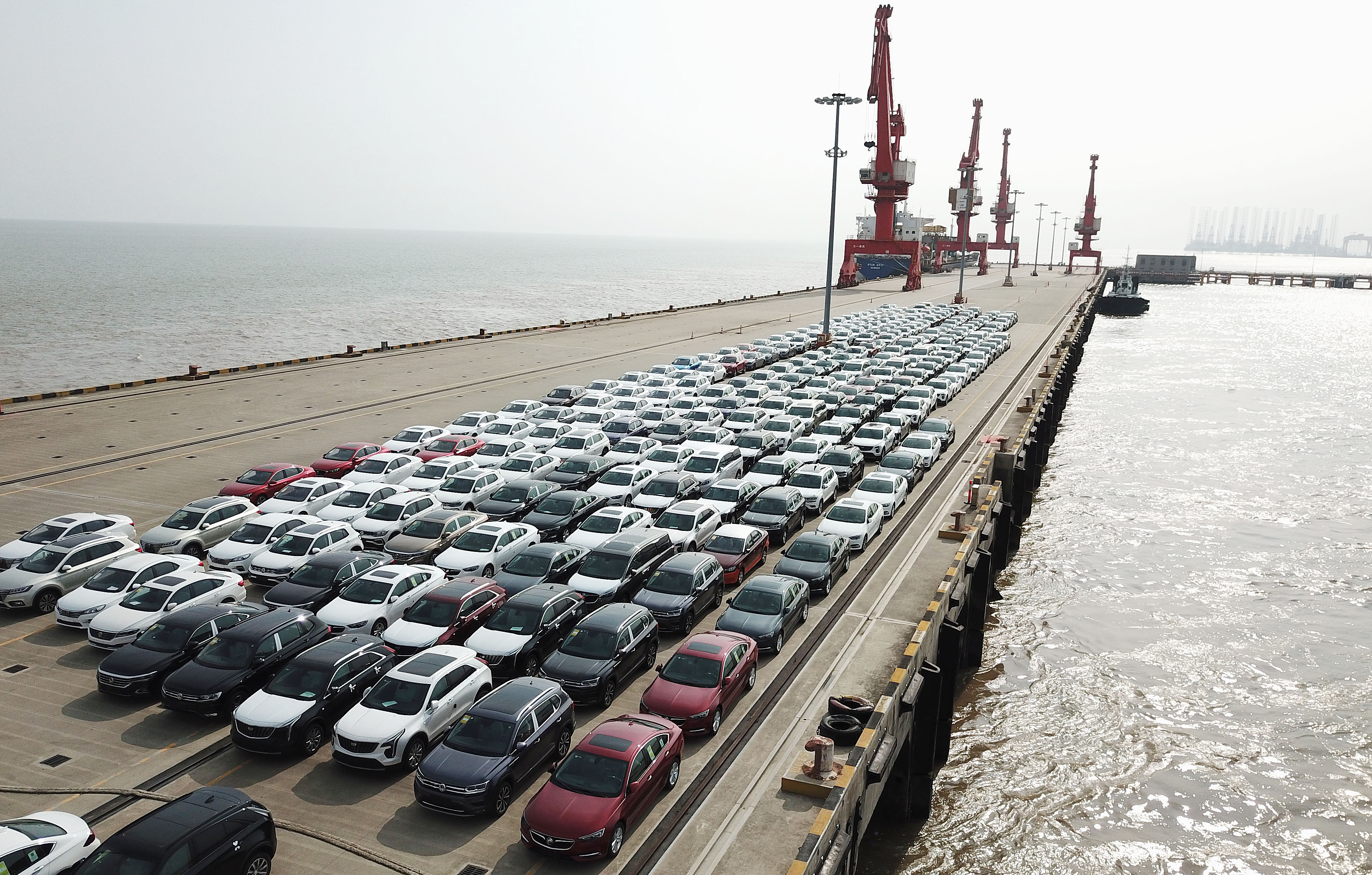 Aerialphoto taken on June 27, 2019 shows new cars wating for shipment at aport in the Lingang area in Shanghai, east China. (Xinhua/Fang Zhe)
It will strive to become a business cluster for internationalbusiness, cross-border financial services, frontier technology researchand development and cross-border services trade, and speed up theindustrial upgrading of existing companies.
The Yangshan comprehensive bonded area will be set upthere, and the area will also pilot free capital inflows and outflowsand free capital conversion.
Income tax shall be levied at a reduced rate of 15 percent withinfive years from its establishment for qualified enterprises engaged inmanufacturing and R&D in key fields including integrated circuits,artificial intelligence, biomedicine and civil aviation, says the plan.
Shanghai will also set up a fund of 100 billion yuan (14.2 billionU.S. dollars) in five years to support the development of the new area,said Chen.
OPENING-UP, INNOVATION LEADER
The plan says the new area will be granted greateradministration power for self-development, self-reform andself-innovation, and regularly promote its experience to spearhead a newround of reform and opening-up of the Yangtze River Delta.
Apart from serving the Belt and Road Initiative and theYangtze River Economic Belt, the new area is also designed to promotethe coordinated development, reform and opening-up of the Yangtze RiverDelta, said Wang.
The Lingang area, home to Tesla's gigafactory, has becomea cluster of high-end industries after more than a decade ofdevelopment, and it now emphasizes the development of key industrieslike integrated circuits, AI, biomedicine and civil aviation.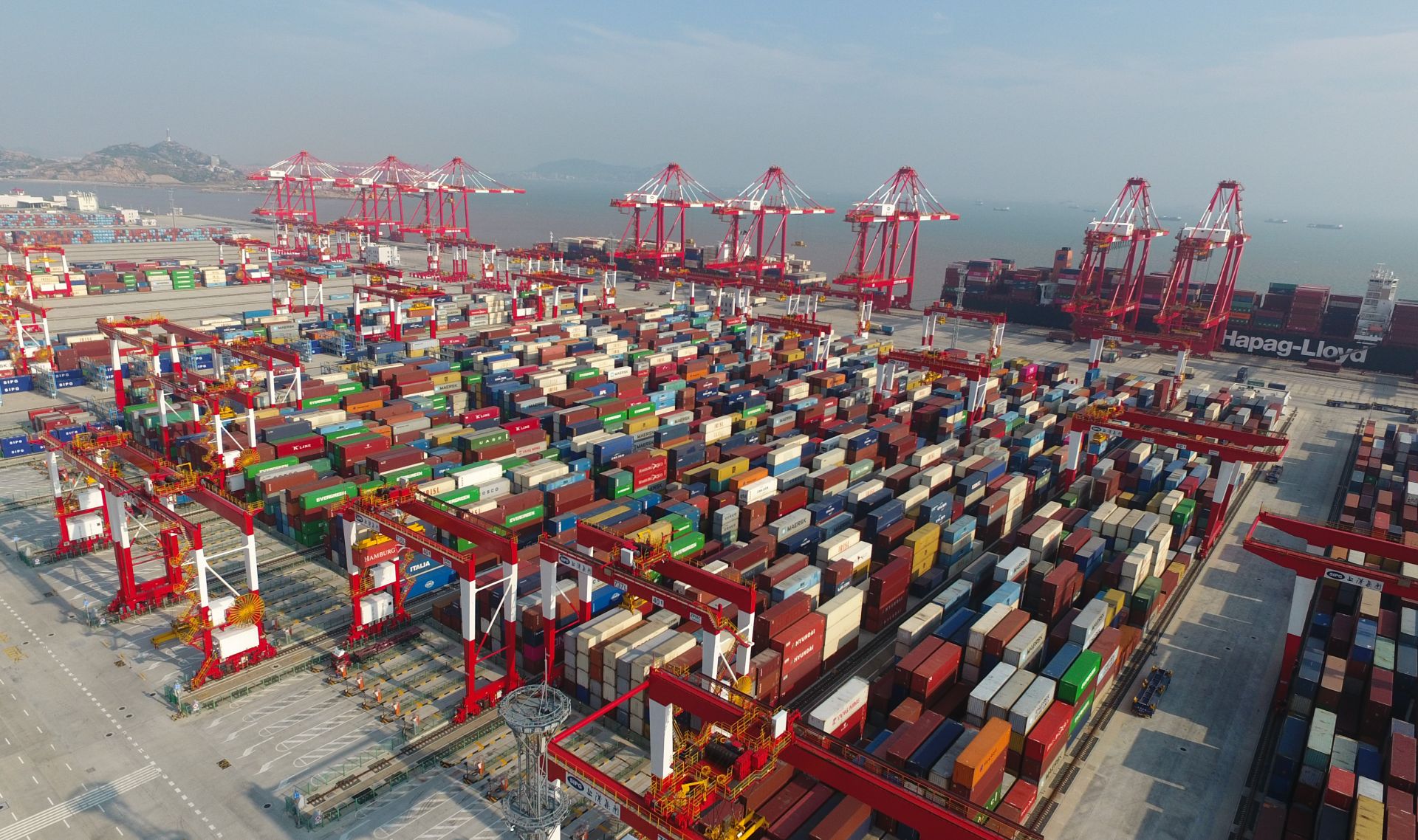 Aerial photo taken on July 25, 2018 shows Phase IV of the Yangshan Deep Water Port of east China's Shanghai. (Xinhua/Ding Ting)
China's economy faces complicated external situations and toimprove industrial competitiveness and move up the value chain, theboost of scientific and technological innovation capacity is the onlyway, said Yin Chen, secretary general of the Shanghai Free Trade ZoneComprehensive Research Institute with Fudan University.
With more openness, the new area can boost Shanghai's high-endresources allocation ability and better represent the country to takepart in global cooperation and competition, said Yin.
BOON FOR BUSINESSES
The addition of the new area to the FTZ is a boon for both domestic and foreign businesses.
"The new tax policy support will help speed up thecommercialization of autonomous driving,"said Xue Jiancong, vicepresident of TuSimple, an AI company registered in Lingang that receivedthe country's first open road testing license for trucks.
"We hope that the new policies will help promote the free flow ofauto parts,"said Song Feng, president of Caterpillar RemanufacturingServices (Shanghai) Co., Ltd., citing current restrictions on imports ofold machinery parts.
Yu Bo, a tax partner at accounting firm PwC, said Chinahas been rolling out institutional reforms over the past years to allowdomestic institutions in alignment with international standards.
China, among the top three investment destinations withthe biggest development potential for business executives worldwide inan PwC survey, should continue to improve the business environment forforeign investment and conduct more institutional reforms to promote thehigher-level opening-up, said Yu. Enditem
(By Xinhua writers Li Baojie, Zhang Yiyi, Jiang Jiang, HeXinrong, Sang Tong, You Zhixin)