Ghana's Ambassador to China: African countries to expand cooperation with China
Zhao Binyu

0 Comment(s)Print E-mail China.org.cn/Chinagate.cn, 07 04, 2019
.
In an exclusive interview with China.org.cn, Ghana's Ambassador to China, Edward Boateng, confirmed that Ghana is working on expanding cooperation with China in various areas, including commerce, people-to-people exchanges, culture, tourism and sports.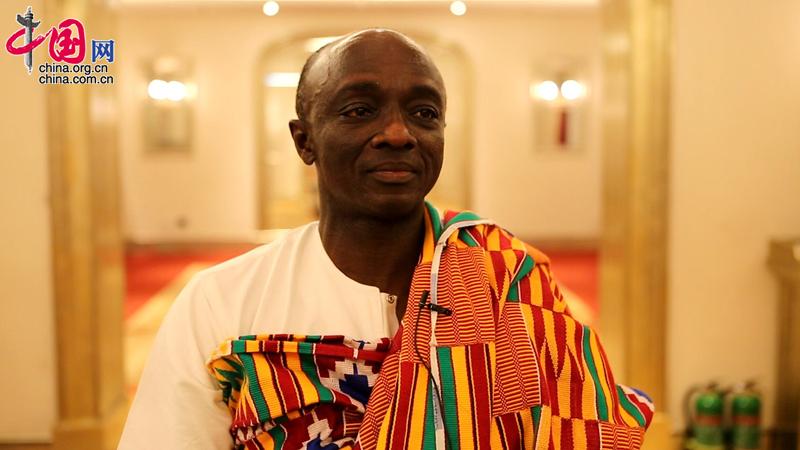 Ghana's Ambassador to China Edward Boateng
"In the past 40 years, China has lifted about 700 million people out of poverty—it's no exaggeration to describe this as a miracle.Today, China has become the leading trade partner of African countries. It has made enormous strides in terms of trade, technology and infrastructure,"Boateng said.
"So we want to work with China and we are working on making relationship more commercial," he added. "We are working on more people-to-people exchanges in the aid for FOCAC initiatives—just as Chinese President Xi Jinping has espoused—and more cultural exchanges in the areas of tourism and sports.
In terms of poverty reduction, Boateng expressed his wishes. "We are looking forward to working with China to help lift our people out of poverty. We are where China was about 20 to 30 years ago. We believe that if we partner with China, we can really improve and lift a lot of our people out of poverty. We also believe that we can work with China to make the world a better and safer place forhumanity,as President Xi Jinping has often said."
"Already we do have a lot of Chinese businesses in Ghana and they are all doing very well, so Ghana invites all the Chinese to come, seek out opportunities, and make friends, and make money. I hope that through thiswe can make the world a better place," Boateng concluded.