HR seen as key to profit from firms' investments abroad
0 Comment(s)Print E-mail China Daily, 07 16, 2018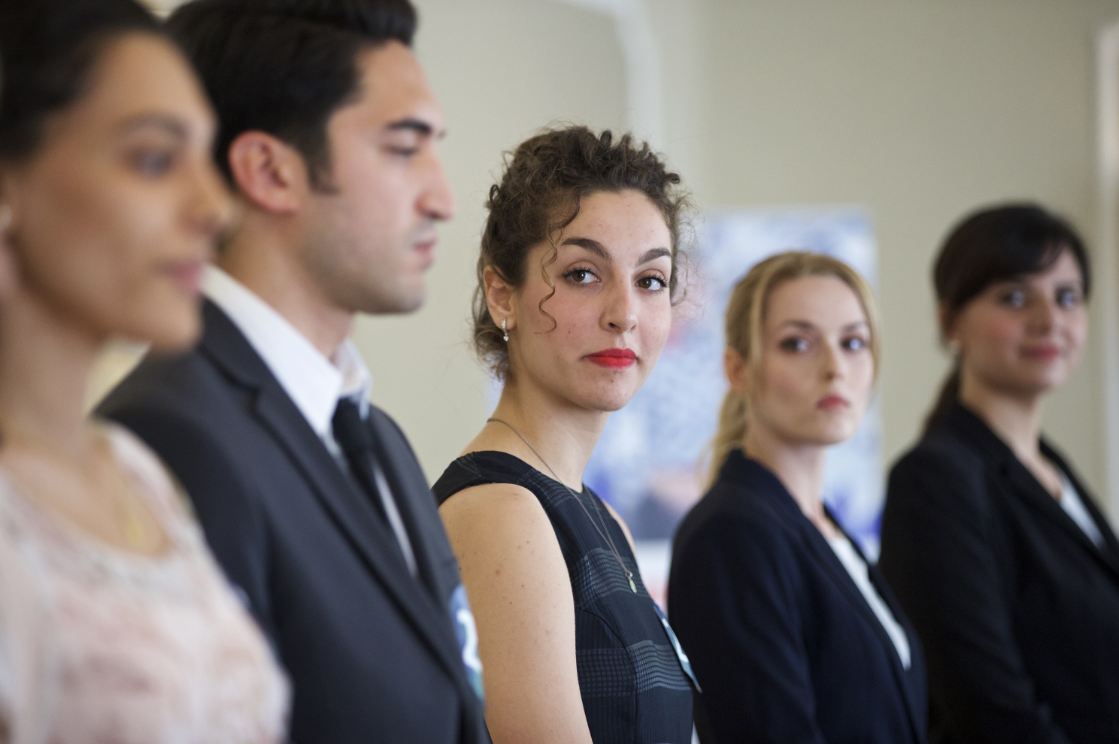 Jobseekers wait to appear for a personal interview at the offices of China Eastern Airlines in Rome. The Chinese carrier hired 20 candidates for various positions in Italy in 2017. [Photo/Xinhua]
Some 87 percent of Chinese companies going global failed to reach their annual profit targets-and Li Xiangyang, 39, a construction engineer, might know why.
Chinese human resources deployed abroad are not utilized well, which has a negative impact on the operational and financial performance of the companies concerned, he said.
Li said if he were given a chance to turn the clock back 10 years, he would probably choose not to work abroad at all.
He has been working overseas for the last decade, and is much the better financially for it. And wiser too. However, there have been heavy trade-offs in terms of family life-and that's simply not worth the trouble, he said.
In 2003, he was dispatched by his Chinese employer to work on infrastructure projects in Africa and Southeast Asia. As part of his employer's go-global strategy, Li was involved in the building of highways, bridges, airports and hydropower stations.
Each such project would last from one to four years, he said. Li would get to visit his family just once or twice a year. This meant he had to sacrifice the pleasure of watching his only child grow up, he said.
"At first, I just wanted to improve the economic condition of my family. Later, I wanted to wed my girlfriend and afford a house of our own. I was finally able to do all of that over a period of time, thanks to my stints abroad, but I lost a great deal too."
For many Chinese workers and professionals, overseas postings could be a surefire way to earn more than what they would at home. Job promotions are not uncommon either.
As Chinese corporates adopted a go-global strategy to exploit growth opportunities presented by the Belt and Road Initiative, they felt an acute need to deploy domestic human resources to execute and oversee overseas projects.
From January to April, Chinese mainland investors made $35.58 billion of non-financial outbound direct investment in 2,459 enterprises in 144 countries and regions, up almost 35 percent year-on-year, according to data from the ministry concerned and the State Administration of Foreign Exchange.
However, while about 87 percent of Chinese companies that went global missed profit targets, some of them may take 10 years to break even, according to a recent report jointly released by the Ministry of Commerce, the United Nations Development Programme and the State-owned Assets Supervision and Administration Commission of the State Council.
One of the reasons for the poor corporate performance overseas is the Chinese companies' inability to attract the right kind of talent for overseas jobs. Their talent search methods and HR management practices were suboptimal, according to a report from HR services provider Aon Hewitt.
Some of the problems include uncompetitive salary, immature holiday system, neglect of team building and not building a healthy corporate culture, experts said.
Li might probably relate to that. In 2004, a construction engineer like him deployed abroad may have earned 8,000 yuan ($1,241) in monthly salary, almost triple that of colleagues in China.
But that benefit has narrowed since. Now, the monthly salary abroad is hardly 1.5 times that in China. "Domestic wages grew quicker than salaries abroad, so foreign postings are not coveted that much any more," he said.
Now, a project manager with his employer can earn about 500,000 yuan annually, depending on the location of posting. "The poorer the living or working conditions, the higher the salary."
Compensation is not the only issue. Lack of job satisfaction, absence of a sense of fulfillment, and bureaucratic organizations cause frustration, said respondents to a survey conducted by Aon Hewitt.
For example, where quick responses are needed, staff posted abroad often have to wait endlessly for the authorization of corporate headquarters in China. The slow process makes their jobs highly inefficient.
Li said far too many rules are in place to guarantee the safety of workers abroad, which hampers companies' operations.
Charlie Liu, partner of Heidrick &Struggles, a global HR management consultancy firm, said: "The motives of Chinese companies going global are diverse. They want to expand business, learn other technologies or avoid trade barriers. And human resources always play a key role among other elements."
He said challenges also lay in finding human resources that are well versed in both Chinese culture and that of overseas markets.
"Since Chinese brands often don't command the same equity in foreign countries as they do in China, it's difficult for them to attract skilled native employees."
Liu suggested that Chinese companies should recruit both Chinese and foreign executives, especially those with work experience in renowned local companies.
Aon Hewitt said companies should cooperate with domestic and foreign universities to source a steady stream of young talent with relevant skills and knowledge.