UAE Embassy to China attends international charity sale
Liu Mengya

0 Comment(s)Print E-mail China.org.cn/Chinagate.cn, 10 28, 2019
The UAE Embassy to the People's Republic of China attended the 11th "Love Knows No Borders –Run to a Better Future" International Charity Sale held on October 27. With an aim to help schools in disadvantaged areas, this event was initiated by the State Councilor and Foreign Minister Wang Yi's spouse Qian Wei, and organized by the Ministry of Foreign Affairs of the People's Republic of China and China Foundation for Poverty Alleviation. Representatives of more than 100 foreign embassies and enterprises attended the event.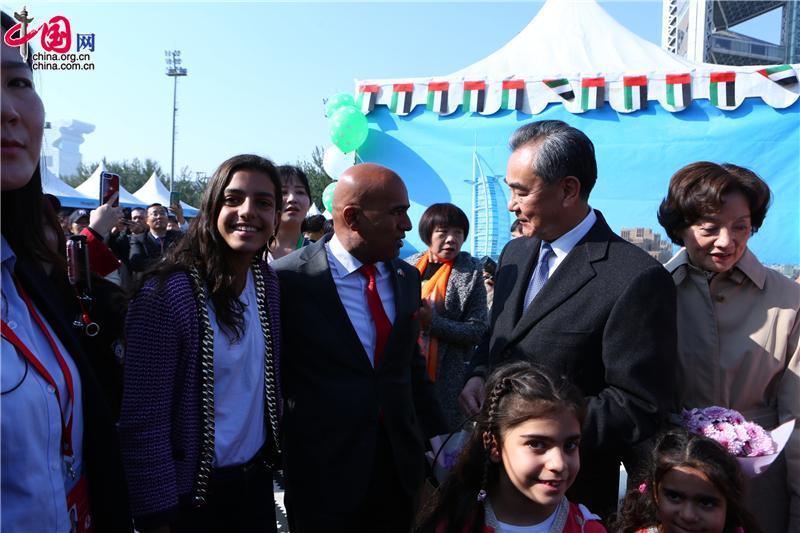 Diplomats from the UAE presented distinctive items for the charity sale, joining different nations to learn more about the diverse cultures of the world and work towards a community with a shared future for humanity. The UAE Embassy made direct contributions through selling fine dates, delicious Arab cuisine, and art works, as well as a prize draw sponsored by Emirates Airline and Etihad Airline.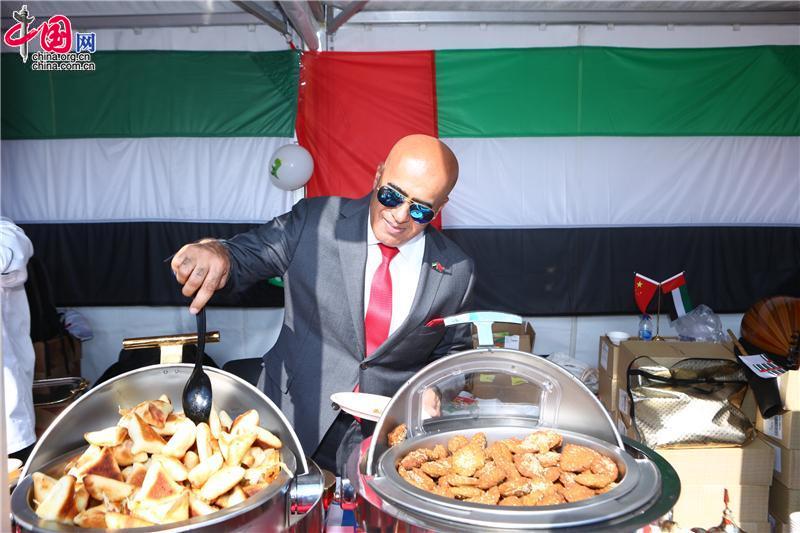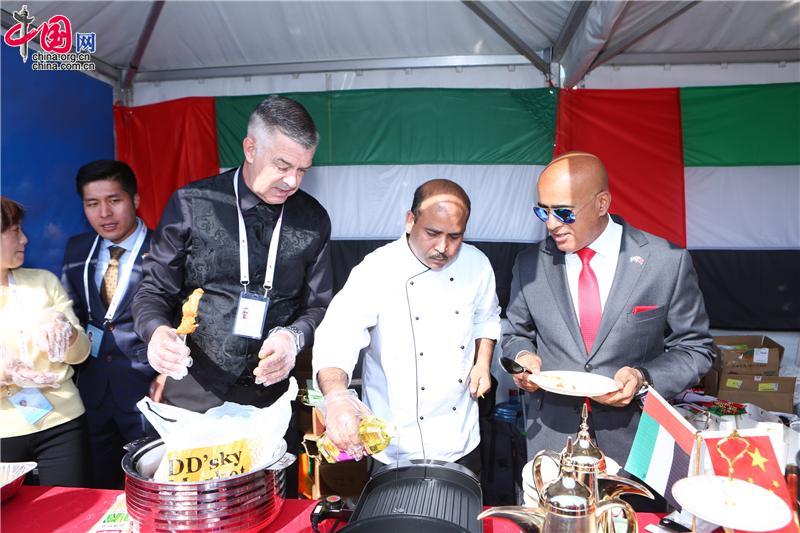 Ali Obaid Al Dhaheri, UAE Ambassador to the People's Republic of China said that it was a delight to participate in this event with other embassies. This event reflects the global nature of China and it was valuable to meet old friends and make new ones. "The UAE is as keen as our kind host China to build bridges and better understand other cultures. This charity has carried out excellent work and I am proud that we are making such valuable contributions for the betterment of the most disadvantaged areas in China," he added.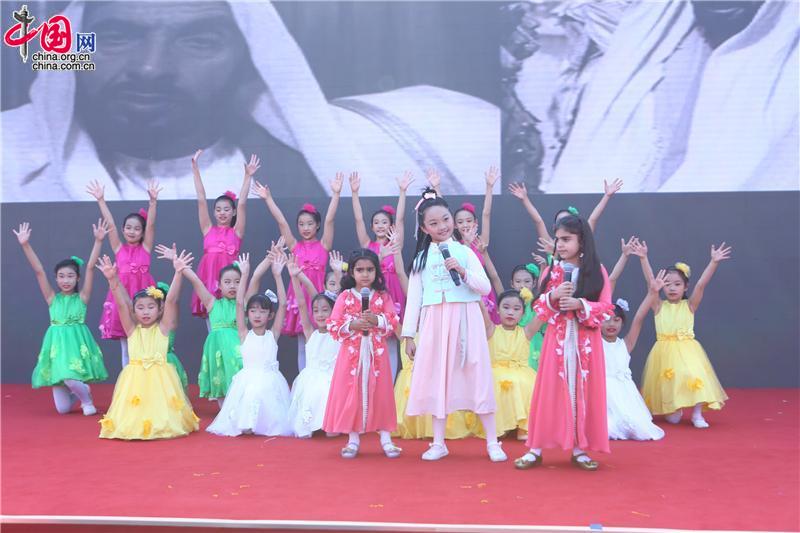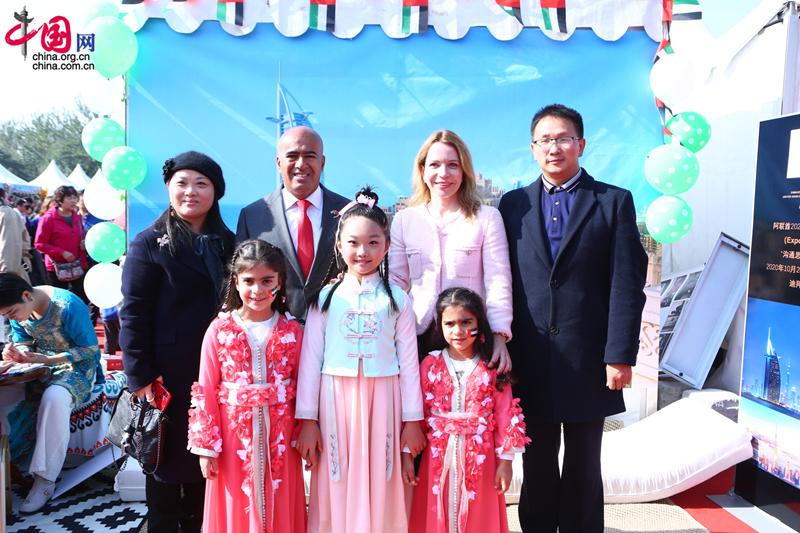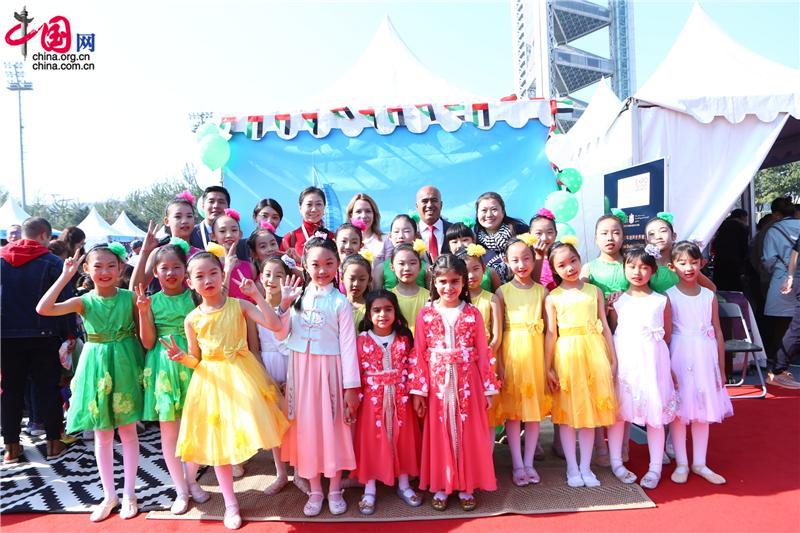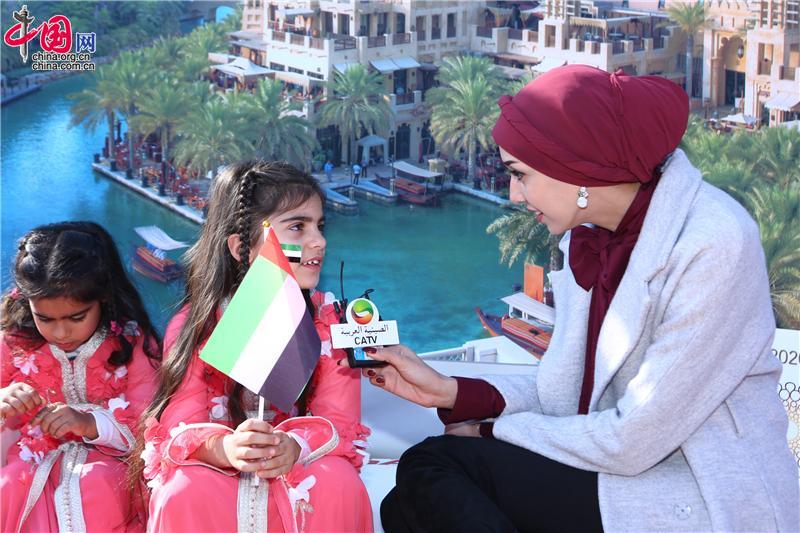 The UAE Embassy also held a series of cultural exhibitions during the event including traditional Arabic goods, coffee, oud performance and Henna painting. The ambassador's daughters, Sara and Mira, with Chinese children from the National Children's Center, sang the Chinese traditional song "Jasmine Flower" in Mandarin.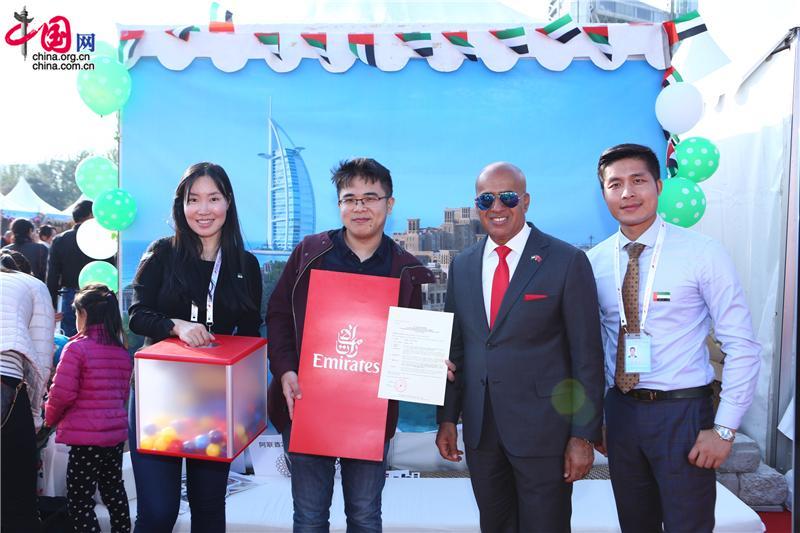 Held at the Warm-up Square of the National Stadium, this charity event was launched in 2009 by Le Aimei, spouse of China's former Foreign Minister Yang Jiechi. Over the past 11 years, the charity event has raised funds to help villagers, disabled people and children in the disadvantage areas of Yunnan, Gansu, Henan, Guizhou, Guangxi, etc.