Glowing forecast for China's innovations
0 Comment(s)Print E-mail ChinaDaily, 07 25, 2019
World Intellectual Property Organization chief expresses his enthusiasm about country's momentum
GENEVA - China's economy has a "strategic direction" of innovation coming from the top that makes the World Intellectual Property Organization chief "optimistic" about its performance in the 2019 Global Innovation Index.
WIPO Director-General Francis Gurry was interviewed over the weekend in Geneva by Chinese media before he left for the July 24 launch of the 2019 GII in New Delhi, India.
"My expectation for China in 2019 in the Global Innovation Index is very optimistic," Gurry said.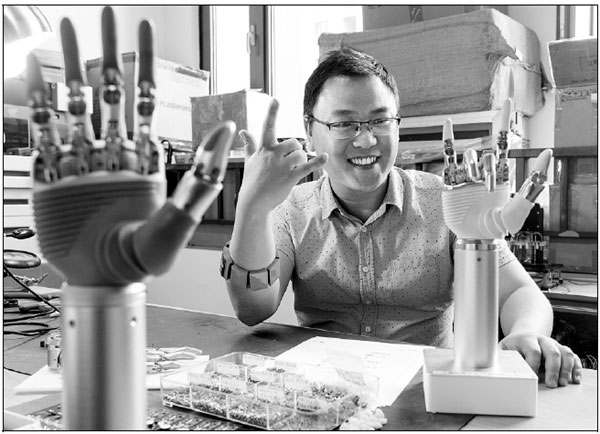 A designer tests a bionic hand developed by his company in Shanghai. The proprietary innovation is an example of Chinese companies' growing strength in intellectual property recognized by international experts. Gao Erqiang / China Daily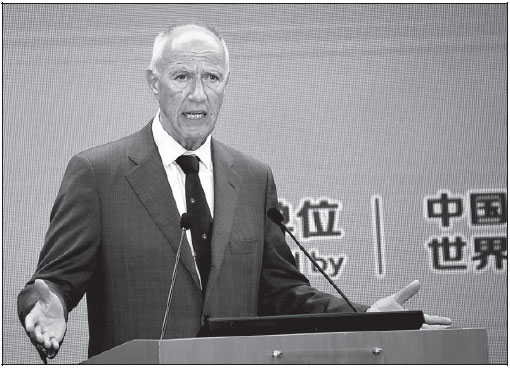 "We know that there is strategic direction of innovation in the economy that is set from the highest level in China," said the WIPO chief. This is a momentum that has "been gathering over the years".
"I'm sure there's a lot more growth still for innovation in China, but all of the indicators suggest that China will continue its upward movement in a very positive manner."
Gurry noted that over the past 40 years, China has constructed "a first-class intellectual property system and infrastructure with repeated messages from the leadership of the importance of intellectual property".
There are repeated improvements in the IP system and infrastructure in China, said the director-general.
The GII shows the countries topping the renowned annual ranking of economies' innovation capacity and production.
The WIPO chief acknowledged that China lags behind some of its competitors in patent filings. But he said it is necessary to look at the movement and direction of statistics.
"We see in the direction of the movement of the statistics, that China is increasingly filing international applications. Or, if you like, internationalizing its domestic innovations. And that is a very positive trend," said Gurry.
There were 1.38 million patent applications filed in China in 2017.This compares to 10,000 patent applications in 1990, which is "extraordinary progress", he said.
"Now, the number of international patent applications that come out of domestic filings have been steadily increasing. Of course, there is still room for greater increase and we will see that. I'm sure that the direction is very positive."
"China has a great interest in the global governance system for intellectual property and ensuring the proper global governance system for intellectual property, as a major producer now of intellectual property and intellectual assets."
All innovation powerhouses, including China, take IP seriously, he said. But the WIPO chief acknowledged the multilateral system is "under enormous strain".
"If you like, you can summarize by saying that there are many signs of closure in this world. After a period of great openness and opening in the 1990s and the 2000s, we see many signs of closure. Whether it's relating to investment or trading or protectionism, the attitudes adopted to economies."
Fortunately, he said, there are sound systems in the IP field built up over decades, so Chinese enterprises or an enterprise from any country, can use the systems to expand cooperation in other countries and regions involved in the Belt and Road Initiative.
(China Daily 07/25/2019 page17)