The Belt and Road Ambassador Night Spring Reception held in Beijing
0 Comment(s)Print E-mail China.org.cn/Chinagate.cn, 01 18, 2019
At the turn of the 2019 Chinese Spring Festival, the Belt and Road Ambassador Night Spring Reception was held in Beijing on January 17.
Over 200 guests attended the reception, including foreign diplomats from the following 32 countries: Maldives, United Arab Emirates,Portugal, Morocco, Cuba, Pakistan, Australia, Spain, Tunisia, Bahamas ,Bosnia and Herzegovina, Serbia, Armenia, Mauritius, Guyana, Slovakia, Nepal, Suriname, Trinidad and Tobago, Latvia, Panama, Rwanda, Bahrain, Azerbaijan, Montenegro, Albania, Sri Lanka, Gambia, Benin, Sudan, the Philippines, Jamaica, and representatives from United Nations and China's top 500 enterprises.
The reception was hosted by China Internet Information Center, International Relations Department of China's National Ethnic Affairs Commission, Embassy of the Maldives in China, the Belt and Road School of Beijing Normal University and China World Peace Foundation.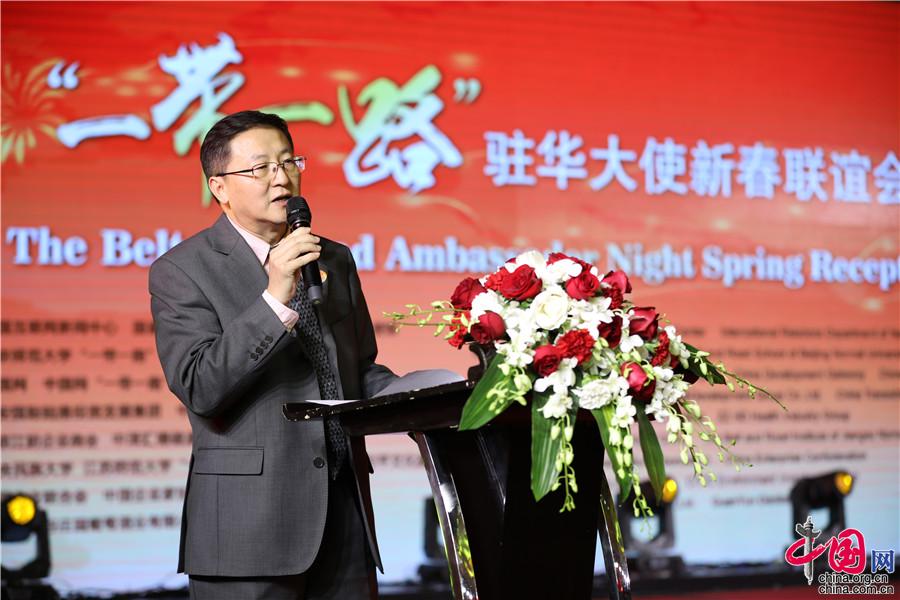 Wang Xiaohui, editor-in-chief of China Internet Information Center delivers a speech at the Belt and Road Ambassador Night Spring Reception in Beijing, China, on Jan.17, 2019. (China.org.cn/ Zheng Liang)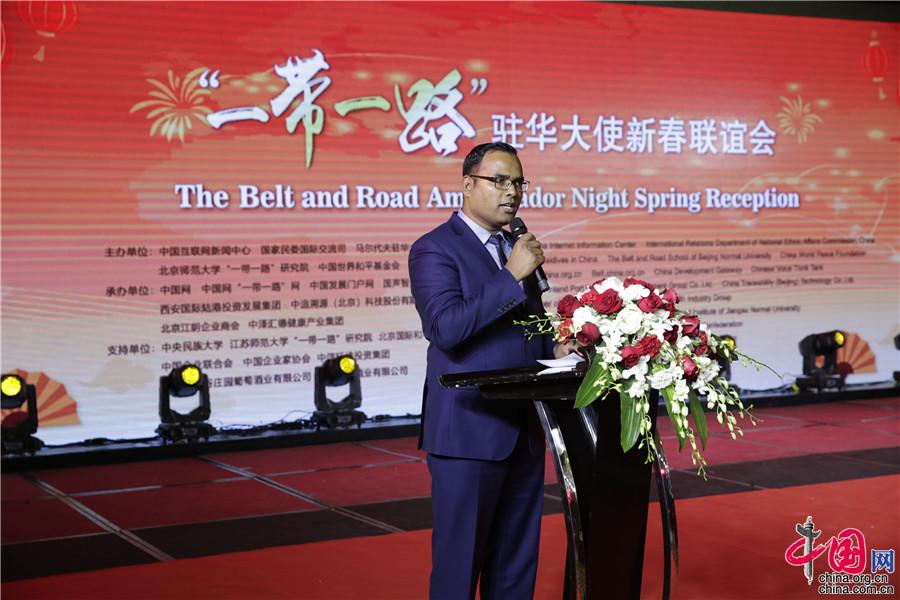 Mohamed Faisal, ambassador of the Republic of Maldives to the People's Republic of China delivers a speech at the Belt and Road Ambassador Night Spring Reception in Beijing, China, on Jan.17, 2019. (China.org.cn/ Zheng Liang)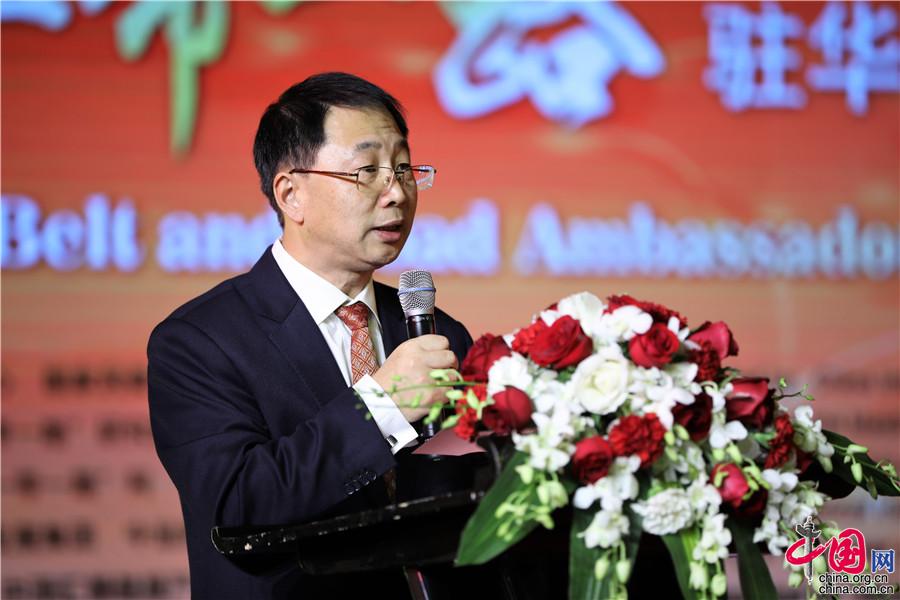 Zhang Qing'an, deputy director general of International Relations Department of China's National Ethnic Affairs Commission delivers a speech at the Belt and Road Ambassador Night Spring Reception in Beijing, China, on Jan.17, 2019. (China.org.cn/ Zheng Liang)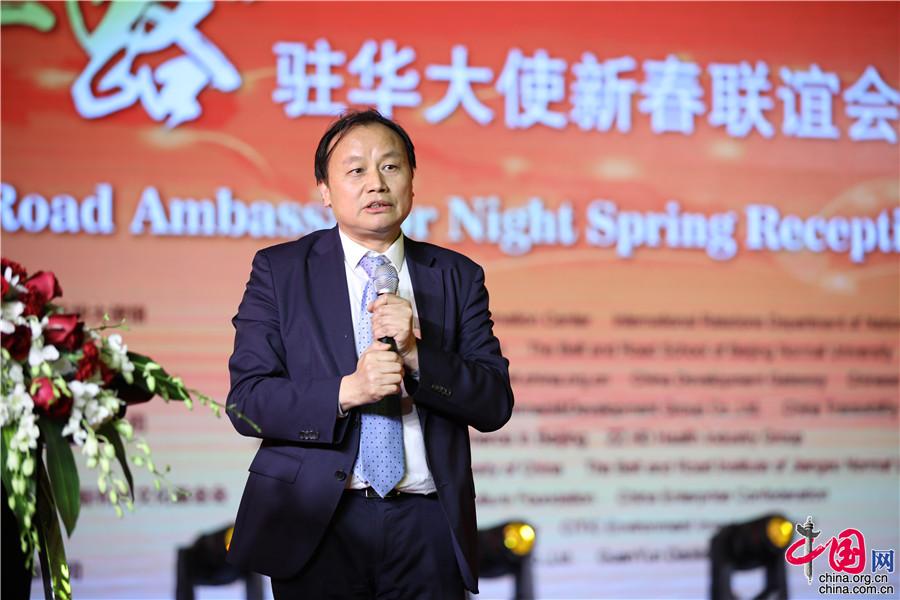 Hu Biliang, executive dean of the Belt and Road School, Beijing Normal University delivers a speech at the Belt and Road Ambassador Night Spring Reception in Beijing, China, on Jan.17, 2019. (China.org.cn/ Zheng Liang)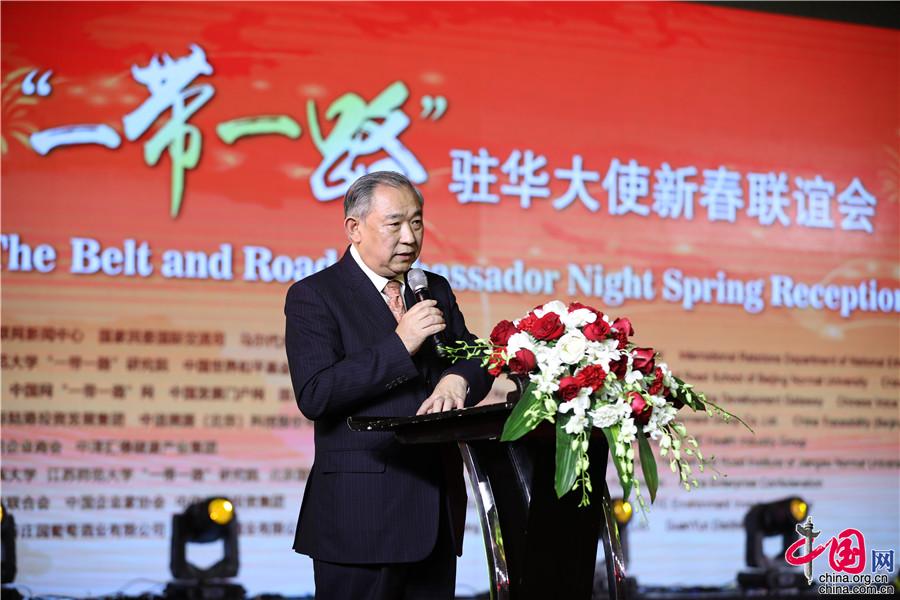 Li Ruohong, president of China World Peace Foundation & Beijing International Peace Culture Foundation delivers a speech at the Belt and Road Ambassador Night Spring Reception in Beijing, China, on Jan.17, 2019. (China.org.cn/ Zheng Liang)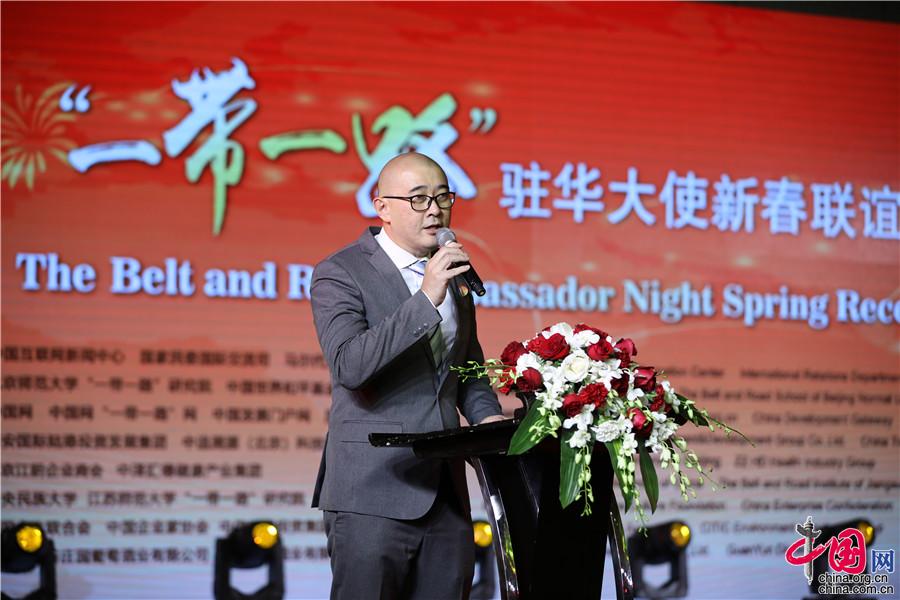 Yee Ean Pang, director general of Investment Operations Department, Asian Infrastructure Investment Bank delivers a speech at the Belt and Road Ambassador Night Spring Reception in Beijing, China, on Jan.17, 2019. (China.org.cn/ Zheng Liang)
The launching ceremony of the Belt and Road Traceable Commodity Database is held at the Belt and Road Ambassador Night Spring Reception in Beijing, China, on Jan.17, 2019. The database is launched by Belt.china.org.cn and China Traceability (Beijing) Technology Co., Ltd.. (China.org.cn/ Zheng Liang)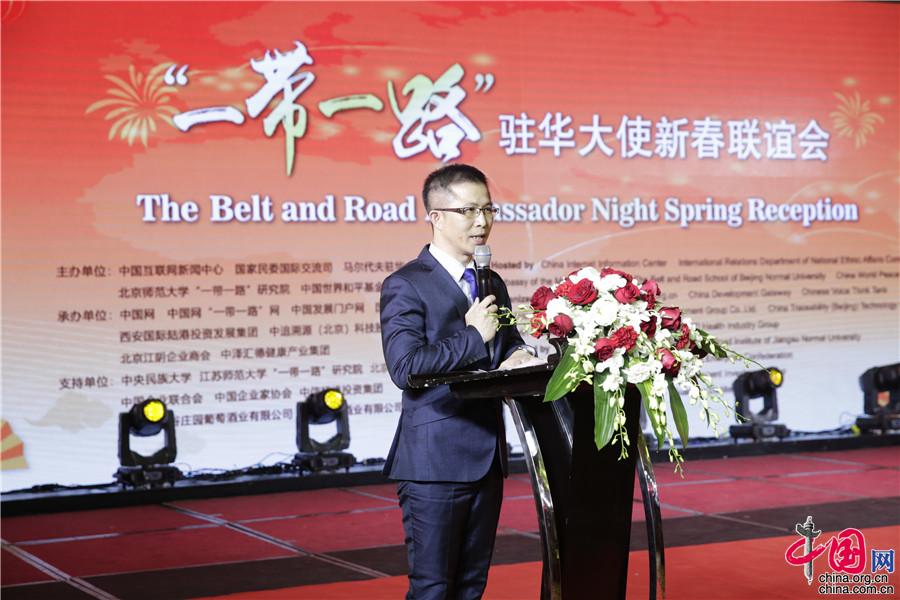 Zheng Liwei, chairman of China Traceability (Beijing) Technology Co., Ltd. introduces the Belt and Road Traceable Commodity Database at the Belt and Road Ambassador Night Spring Reception in Beijing, China, on Jan.17, 2019. (China.org.cn/ Zheng Liang)
The launching ceremony of the Chang'an Belt and Road Railway Express International Cooperation Alliance is held at the Belt and Road Ambassador Night Spring Reception in Beijing, China, on Jan.17, 2019. The alliance is launched by Chinese Voice Think Tank and Xi'an International Inland Port Investment& Development Group Co., Ltd.. (China.org.cn/ Zheng Liang)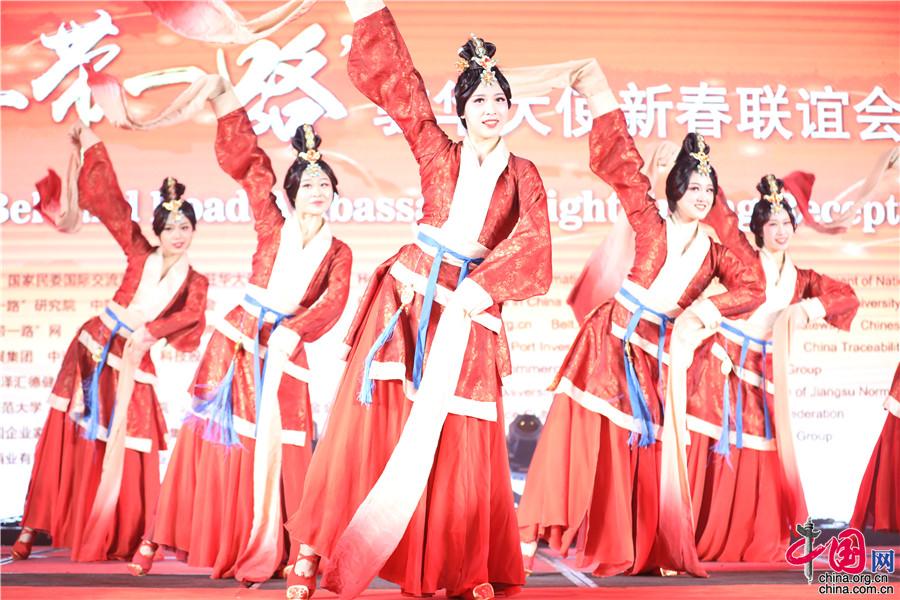 Dancers from Minzu University of China perform at the Belt and Road Ambassador Night Spring Reception in Beijing, China, on Jan.17, 2019.(China.org.cn/ Zheng Liang)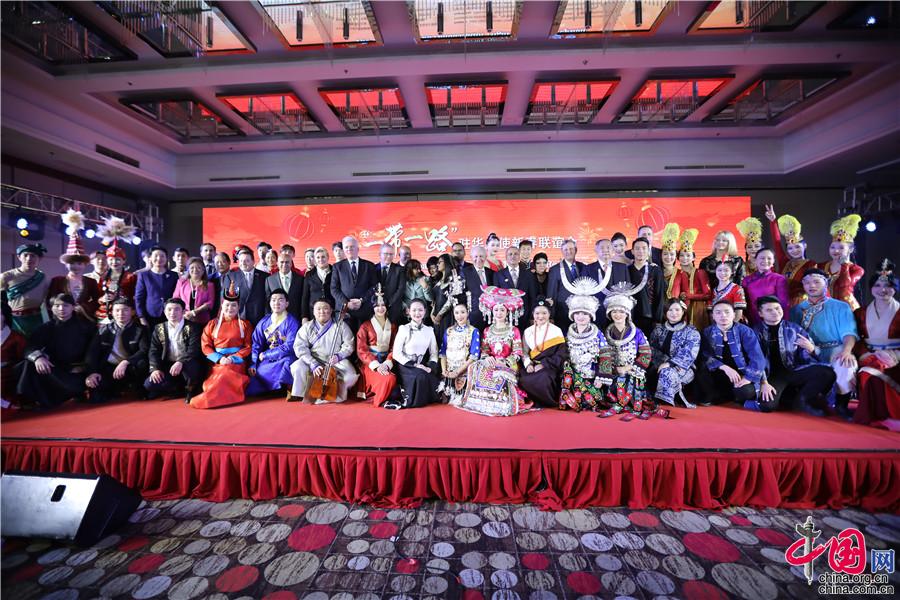 Foreign diplomats and performers from Minzu University of China at the Belt and Road Ambassador Night Spring Reception in Beijing, China, on Jan.17, 2019. (China.org.cn/Zheng Liang)