WCCO Held the 1st Meeting on World Ancient Canal Towns Cooperation Service Platform
0 Comment(s)Print E-mail China.org.cn, 12 21, 2017
On Dec. 18, the World Historic and Cultural Canal Cities Cooperation Organization (WCCO) held the 1st Meeting on World Ancient Canal Towns Cooperation Service Platform in Yangzhou in east China's Jiangsu Province. This is an effort to put the Yangzhou Initiative into practice, building an online platform for cultural exchange and cooperation between historic canal towns.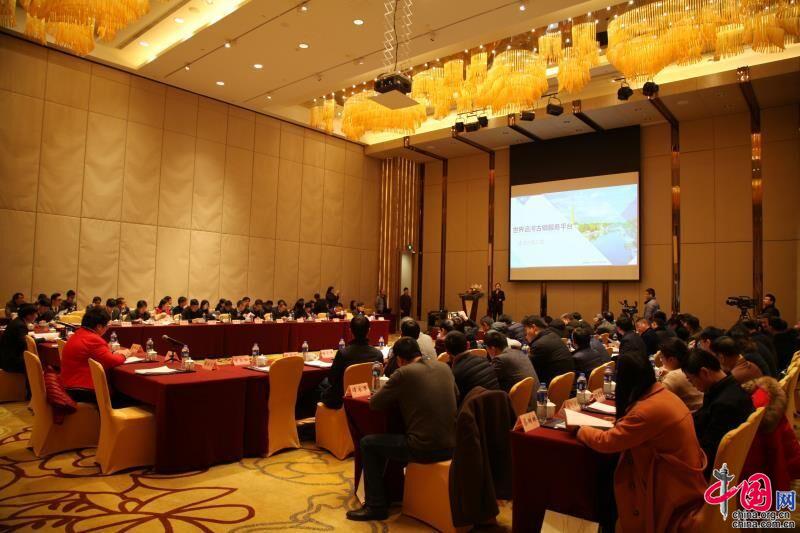 The 1st Meeting on World Ancient Canal Towns Cooperation Service Platform

With an international vision, the platform uses modern media technologies as its carrier. It aims to optimize resources allocation and facilitate information publication, delivering matching services between the buyers and suppliers to promote canal towns' development.
At the meeting, representatives from research institutions, NGOs and private sector introduced their service programs or products designed for the canal towns. The first group of ancient towns, which include Yulinzhuang of Beijing, Yaowan, Hexia, Huishan and Shaobo of Jiangsu Province, as well as Xinshi of Zhejiang Province, signed service contracts with 86LINKS, the operator of the platform. This can help them access a package of services for free.
Following the deal, 86LINKS, Matou Town and Zhejiang Drore Technology, on behalf of the operator, canal town and supplier respectively, launched the platform's official website.
Zhu Minyang, chairman of WCCO, said that canal town is an uncharted territory, waiting for people to explore, and that the development of canals and ancient canal towns requires efforts from the society.